A complete guide on how to install UBU5BRK3 Android 8.1 Oreo Official Firmware on Samsung Galaxy J7 Pro is here. Samsung has released the latest Oreo update for Galaxy J7 Pro with build number UBU5BRK3. This build comes with November 2018 security patches. In case you are not able to update it via OTA (Over-the-air), you can use this guide to update Galaxy J7 Pro manually.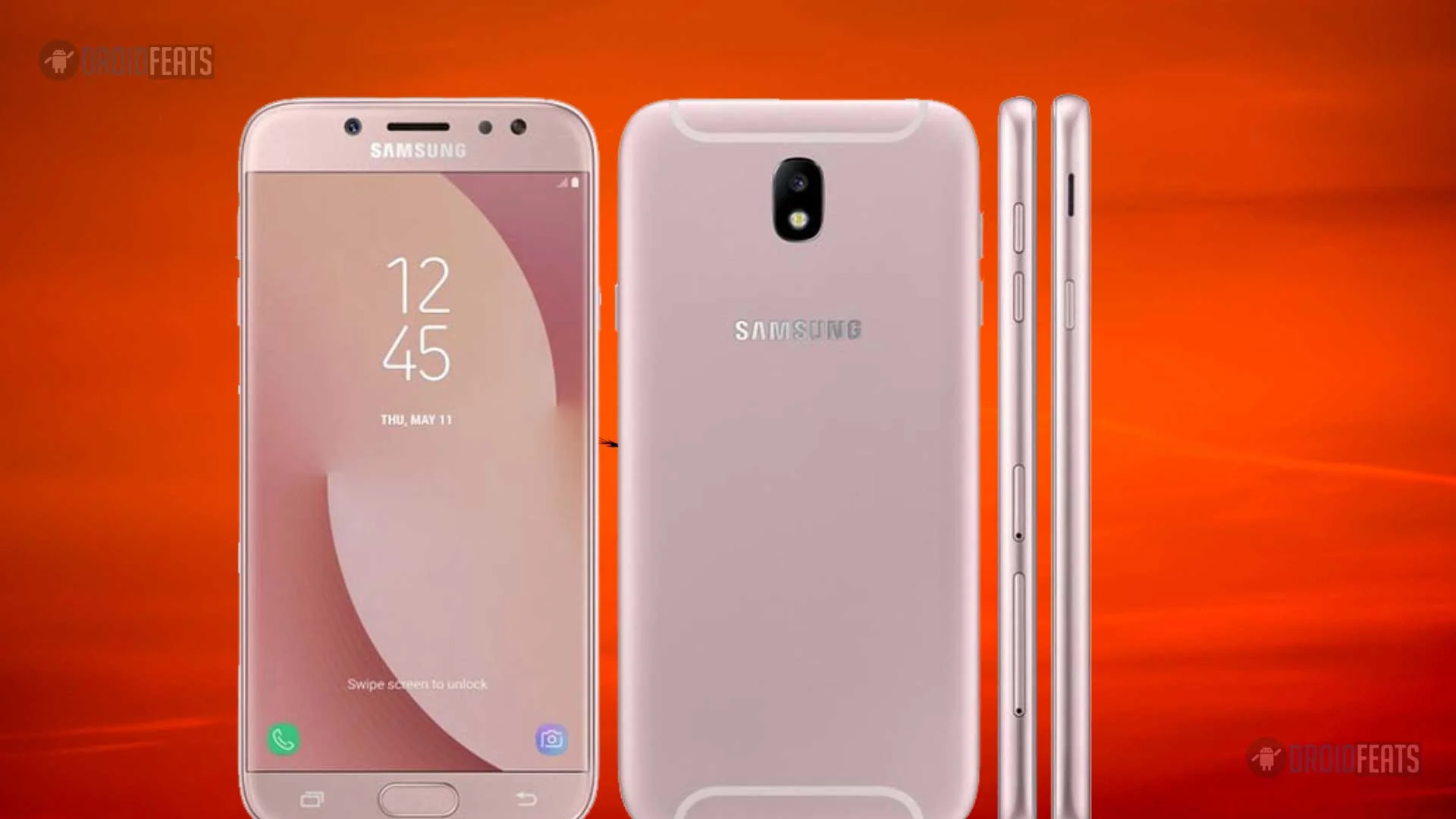 A detailed step by step tutorial is given below along with the software download links for the Galaxy J7 Pro. We had also attached an article for rooting Galaxy J7 Pro on Oreo. Read ahead, and grab them all!
We will be using Odin software in order to install UBU5BRK3 Android 8.1 Oreo Stock Firmware on Galaxy J7 Pro.
Since this is an official update by Samsung, not a custom ROM, don't expect any additional tweaks or pre-installed apps. But this build will definitely help you to bring your phone to an updated stock position.
Why manual update?
Manual installation of Samsung stock firmware is required for the following reasons:
Bricked device: In case, your J7 Pro has been bricked while trying any custom ROM or mods, you can manually update your phone to recover and get back to stock position.
OTA problem: If you aren't getting direct OTA from Samsung due to carrier or region problem, you can download Samsung stock firmware and flash it to your phone using Odin tool.
Rooted device: Rooting opens the window to customize your Android phone. But sometimes, this root status can break the OTA links. That's why you might not be able to update your phone directly.
Custom ROM: If you had installed any custom ROM like LineageOS, it is inevitable that there is no way to get official OTA. You need to flash the PDA and other files using Odin to get back to stock ROM.
Bootloop: Facing bootloop issues due to some root apps or some Xposed modules? Manual update will help you!
UBU5BRK3 Android 8.1 Oreo features
Android 8.1 is a significant system update from Android 7.0 Nougat that brings a bunch of new features and improvements. Being based on Oreo, the update carries all the Android 8.1 goodies. A quick list of main features are given below, and we hope you would love to use it on your device.
Samsung Keyboard Gets Big Improvements
Notification Channels & Pin/Snooze Functionality
New Edge Lighting Effects
App Shortcuts
Hide Albums in Gallery
Custom Color Picker for Folders
Revamped 'About Phone' Menu & Settings Search
Dual Messenger Comes Standard
Lock Screen Accent Colors
New Always On Display Options
Better Screenshot Labels
Transparent Notifications
AutoFill Service
Revamped Search Menu
H-Fi Bluetooth Codecs
Updated Music Notifications
More Control in the 'App Info' Page
App Icon Badges
Picture-in-Picture
Smart Text Selection
Auto-Enable Wi-Fi
There's a Lot More in Android Oreo. Use it and experience yourself.
Love the features? We love it too, and we know you are looking forward to installing official Android 8.1 Oreo on Samsung Galaxy J7 Pro.
As you continue reading below, we will guide you to install Android 8.1 Oreo official firmware on Galaxy J7 Pro. We have written this tutorial carefully so that a first time user don't get stuck in any step.
Download UBU5BRK3 Android 8.1 Oreo Official Firmware for Samsung Galaxy J7 Pro [stable]
You can download the J730GMUBU5BRK3 firmware file for Galaxy J7 Pro SM-J730GM from the link given below. The product code is TMM from Mexico (Movistar).

| | |
| --- | --- |
| Model | SM-J730GM |
| Model name | Galaxy J7 Pro |
| Country | Mexico (Movistar) |
| Version | Android 8.1.0 |
| Changelist | 14309734 |
| Build date | Mon, 26 Nov 2018 13:48:21 +0000 |
| Security Patch Level | 2018-11-01 |
| Product code | TMM |
| PDA | J730GMUBU5BRK3 |
| CSC | J730GMUWT5BRL1 |
Backup Tips
Before proceeding to the tutorial to install, we strongly recommend you to backup your important data and files from your phone. Because flashing an official firmware will erase everything from your device. We don't want you to lose anything by following our tutorial. In that case, you can check out our list of backup app that may help you:
Samsung users can use Samsung Smart Switch to backup data on the computer. Samsung Smart Switch even allows the users to move data from one device to another of different variant (like moving data of Galaxy S8 to Galaxy S9).
Once you are sure that you made a complete backup of your necessary documents, you can move ahead to the tutorial below and update Galaxy J7 Pro to Android 8.1 Oreo Official Firmware with the latest security patch.
Tools that required for firmware installation
Odin flash tool: Download Samsung's Odin flash tool here.
Samsung USB driver: Download Samsung USB Driver.
USB Cable: You must have the official USB cable of your device – the one that provided by Samsung.
HOW TO: Install UBU5BRK3 Android 8.1 Oreo on Galaxy J7 Pro official firmware
Download the UBU5BRK3 firmware from the above-given link. Next, proceed to the installation tutorial from the link below.
Please read the tutorial from the link above to install UBU5BRK3 Android 8.1 Oreo Official Firmware on Samsung Galaxy J7 Pro. The procedure has been described properly with screenshots. If you got stuck somewhere, drop your comment below, and we will help you as soon as possible.
If you wish to root your Galaxy J7 Pro after updating, you may follow any of the following guides:
Have fun playing with the major system upgrade. You can try out some Xposed modules on Oreo, or you can even try Magisk modules to modify your device in the way you like.
Is this post helpful? Please do share it on Social Media to THANK US.