Known as the gaming phones by ASUS, its ROG series has recently launched their 3rd phone- the "ROG Phone 3". The ROG gaming phone is well adapted with the fan-base of gamers. Initially, this ROG series offered only computers or PCs, but it later moved towards gaming phones.
The latest ROG Phone 3 can be considered as the ultimate gaming phone with its outstanding features, which no gamer is likely to deny. Moreover, the ROG Phone 3 comes with its own custom-made wallpapers that users can try out on their smartphones or tablets.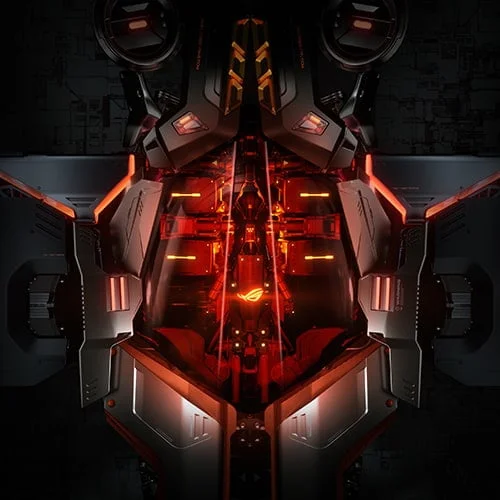 The ROG phone series has created its own unique space with amazing features in the Android market. The new ROG Phone 3 comes with some distinct features like having Snapdragon 865+, the most powerful mobile processor, and with 16GB RAM.
It is so powerfully designed that it can even manage to run all other mobile games smoothly. While we are at it, the wallpapers of this new phone are all completely stunning to look at.
The ROG Phone 3 wallpaper comes in various strong color combinations with subtle and edgy designs, unlike traditional phones.
This new wallpaper set features a truly vivid background, perfect for digital art enthusiasts and gamers. These wallpapers are really eye-catchy and vibrant to look because of its unique brand design. This new set has a total of 29 wallpapers. The square-sized wallpapers have an aspect ratio of 2340×2340 resolution, and the longer ones are in the ratio of 1080×2340 resolution.
Asus ROG Phone 3 Wallpapers
The interested ones can find the wallpapers of ROG Phone 3 in a single ZIP file given below. There will be no quality defects even after downloading the wallpapers and applying it. If you wish to check out the wallpapers, a gist of them is provided ahead.
A few more details on the backgrounds:
Exclusive to: Asus ROG Phone 3
Total number of wallpapers: 29
Resolution: 1080×2340 / 2340×2340 wallpapers
Total File size: 68.19 MB
Below you can find the preview of the wallpapers. If you want, it can also be saved at a lower resolution.
The most downloaded wallpapers
We have been sharing amazing wallpapers with you for a long time, and we have a complete collection of wallpapers for Android, iPhone, and iPad. Then we leave you here with the most downloaded files:
Is this post helpful? Do LIKE us on Facebook to thank us and stay tuned with the latest updates on your social timeline.