Looking for something unique to give the kind-of-sassy apparel to your device? Well, Android Q Developer Preview and Beta versions are now up! Definitely, all of you are excited enough to get through the new features, and the good news is you can expect more updates to it in the upcoming days. With this, you are eligible to download Android Q stock ringtones, wallpapers, notifications, alarm tones, UI tones and more such!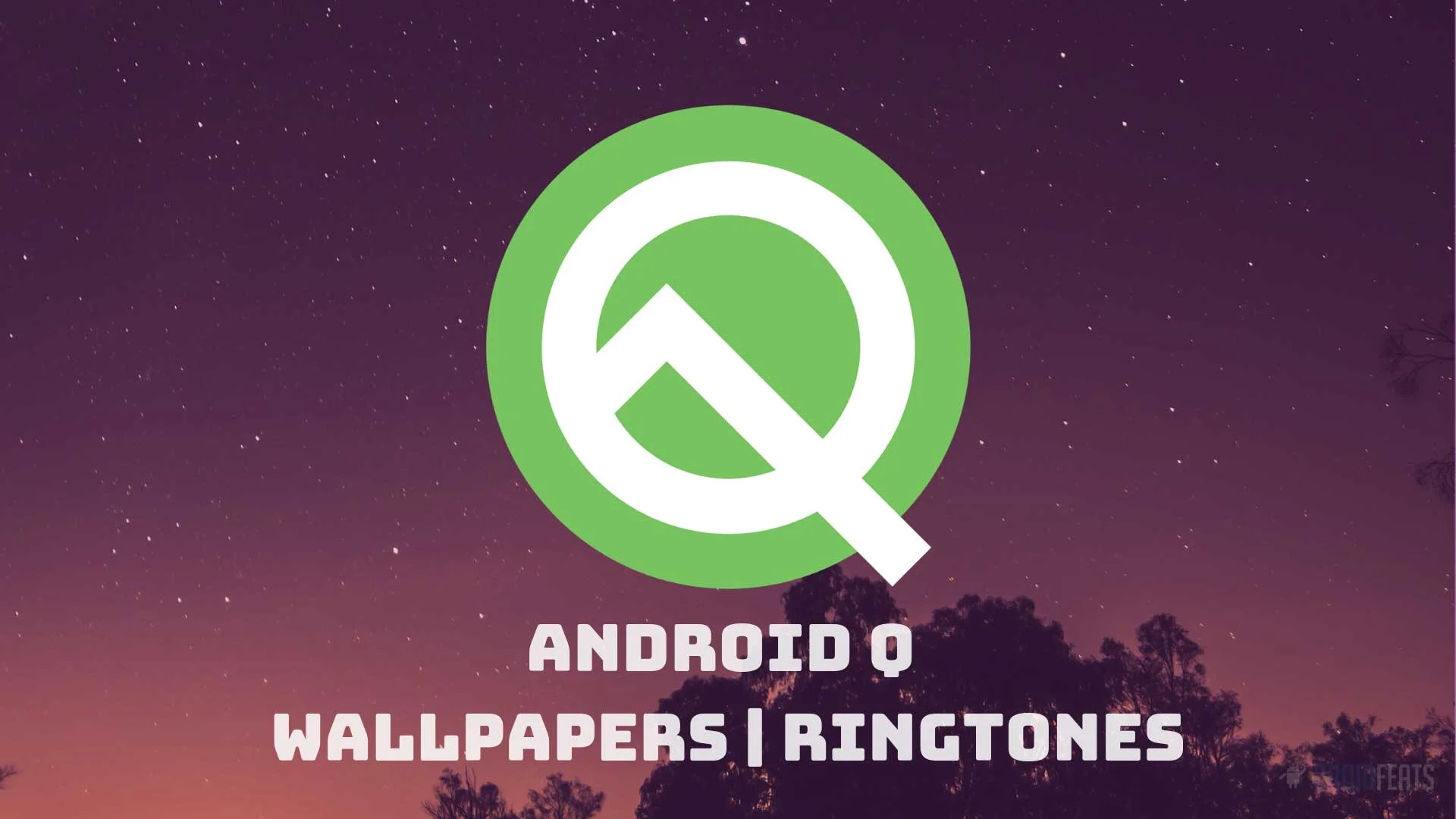 This was certainly the first time ever when Google has released so many new features and alterations with the availability of getting through an Android Q Developer Preview alongside that of the Android Q Beta. Users who have been dealing with Google Pixel are certainly a step ahead as they are already eligible to install the beta update.
The scenario is quite similar to that of the last year when Google did partner with a lot of OEMs to unfold the Android beta version to a good list of devices. Well, this year, the surprise is going to be a little bigger with a long list!

Android Q, an eye catcher

With the native support for the notches, brought in by the Android Pie last year that certainly did catch hold of so many hearts, all of our expectations were made even greater. Android Q comes with built-in support for foldable phones now.
Well, Google did so very cleverly to keep control over the kinds of Moore and notches, the way the manufacturers produce it! Being a manufacturer, the concerned individuals would usually prefer to build something that the software could already support instead of anything else that the manufacturer would usually have to write the software.

Android Q supports foldable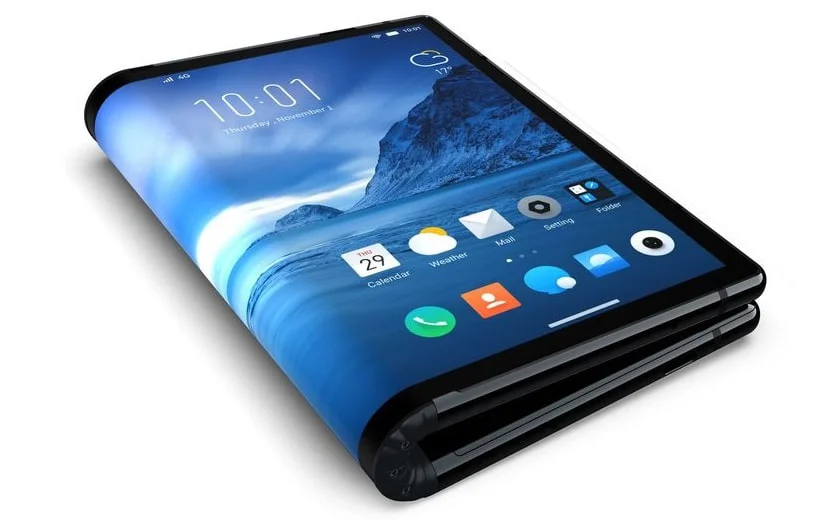 OEMs keep on showing up with plenty of notch designs. Indeed, it shall be even more interesting to see OEMs sticking to new Google plans and turning up with more such variations of foldable devices.

Location permission

Big enterprises such as Microsoft, Facebook, Google, and Amazon: amidst all of the troubles that they have been facing; though we can't say that all of them were unwarranted. Yet, Google took off a segment from Apple's book to settle the location permission. In case of an Android device, you grant permission to an application for accessing the location, using which the device becomes capable of tracking you all the while.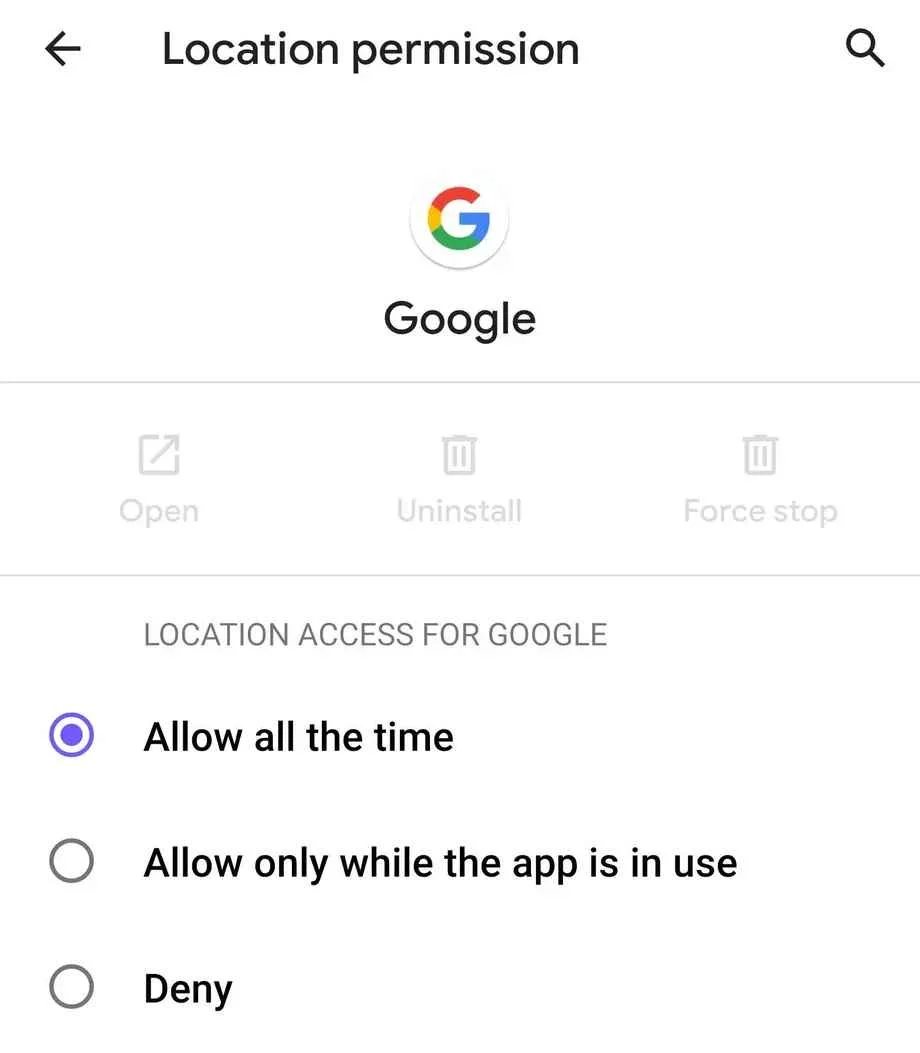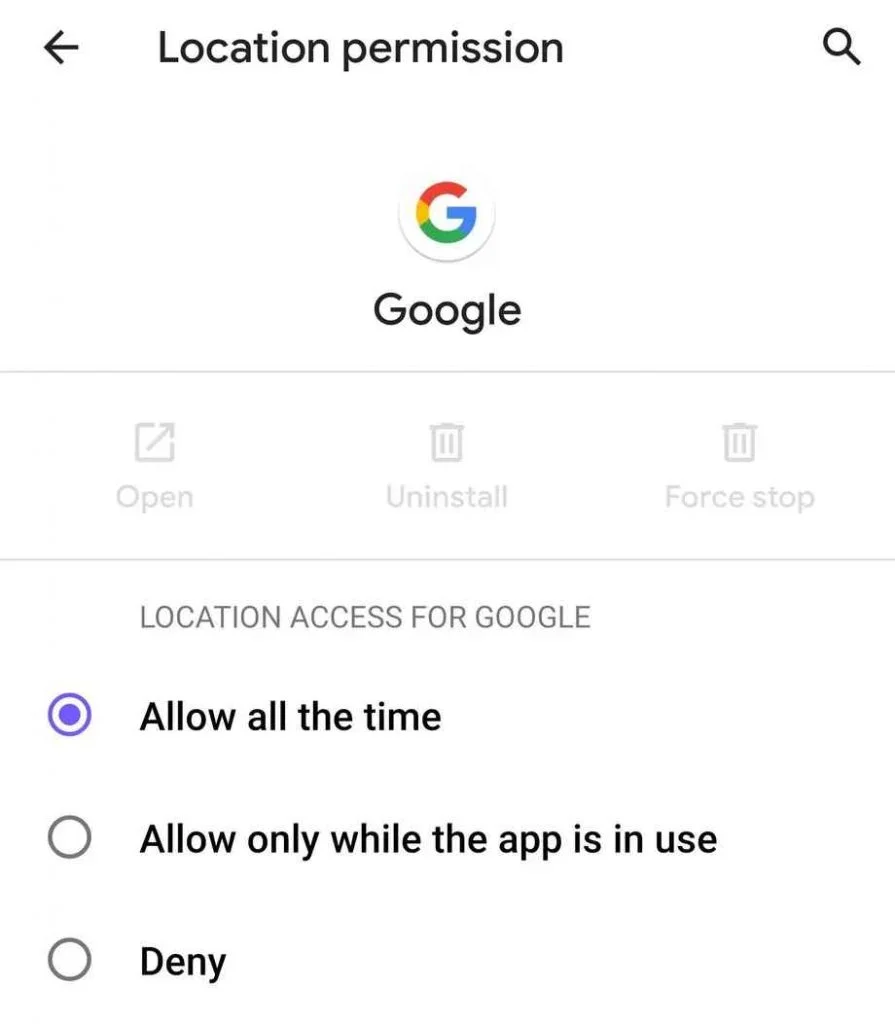 However, in case of an Android Pie, you get to see the location access icon prompting up when it is actually used, yet you can disable it altogether if you feel like! Well, there are a handful of applications (such as the Google Maps) that cease to function if the location data is out off.
On the contrary, if you are dealing with an iOS device, you will be having a choice to determine if you want the application to get hold of your location when it isn't functioning in the foreground. Therefore, privacy is receiving a good focus with Android Q.

Implementation of Dark Mode

When the users have been looking for a dark mode on Android, Google didn't bother about nailing down everything right on the first attempt. Rather, it focussed on bringing this Dark Mode functionality with Android Q. Just as the battery saver is turned on, this mode gets enabled. Well, having the battery saver all the time isn't at all feasible, I intended this to the lovers of the Dark Mode.
However, for a provision to switch on/off manually, a quick toggle would perhaps be introduced very soon! Yet, that is just a probability; they might end up not doing so!

Other features

With changes, as I thought to mention them down, there are a few alterations made all around. Well, the Android Q share menu is just amazing. The subsystem does not have to suffer anymore with such a huge list of applications anymore, just as you hit the share button. The share lag menu is now up! App developers are now potent of specifying certain apps that would show up in the share menu.
Another change for the good is, you can pull down the quick toggles now to estimate the battery life.
There is an emergency option available with the Power button menu.
You can select a variant accent color or font with the new Developer options.
Although it does not have an extensive range of theme options as that of the One Plus, the start isn't that bad either!
Connecting to a WiFi using QR codes is certainly a new feature from Android Q.
Android Q Stock Wallpapers

If you are searching for Android Q stock wallpapers, you are here at the right place. Here are the JPEG versions of the wallpapers in full resolution. It's totally your call if you want to download them individually or wanna have them all together. To avail the wallpapers in full-size PNG format, go for the zip file.
Android Q Ringtones

There is a dozen of ringtones with 15 notification sounds, 26 UI sounds and another dozen of alarm tones, from Android Q.
If you want to have them all together, here is the zip file for you!
How to use the sounds?

Well, using the alarm tones, notification sounds and ringtones aren't at all tough. All you need is to go to Settings > Sound > and you have options right there to specify.

Note: You need to have a rooted device you use those UI sounds.

If you have already got a rooted one, here's how you do:

Simply copy the UI folder from the zip file that you did download a little ago. Now, point your file browser to /system/media/audio and then paste the copied folder there. You will be prepared with a question whether you want to merge or overwrite the folder, give your consent to the same. Lastly, you need to reboot your device! That's all, and you are done!

Hope this content has been helpful to you! If it is, do not forget to share it among your fellow mates so that they, too, can get the taste of these new releases from Android Q. Adieu!
More Stock Wallpapers
If you like this post, you may also want to check out some fantastic wallpaper collections from various brands:
Is this post helpful? Do LIKE us on the Facebook page to THANK and stay tuned with the latest updates on your social timeline.