PUBG Mobile is one of the mobile devices' most popular and addictive free – to – play games. Featuring frequent and exciting updates as well as a system of monetization that does not give an undue advantage to paying customers to the detriment of users who are not paid. PUBG Mobile fever has seized so badly on some parts of the world that some parts of India have banned the game.

See also: How to live stream PUBG mobile on Facebook and YouTube!
Game developers even had to make statements in the past to recognize the addictive nature of the game and promise to work with parents, government and other stakeholders to "provide an environment for players to enjoy PUBG MOBILE in a rewarding and responsible way.
See also: Here is How PUBG Hack works! Is it legal? [Find out more]
A further beta update with v0.11.5 is introduced to PUBG Mobile. The company's latest beta update made zombie mode available in the game and with the latest update, PUBG Mobile brought relatively fewer changes in two of its maps, new guns, new vehicles and slight changes to Zombie mode apart from some dynamic weather systems.
See also: How to improve FPS in PUBG Mobile for better gameplay [ZERO Lag experience]
With that being said and done, in its Beta channel, a new update will roll out to PUBG Mobile. PUBG Mobile Beta v0.11.5 introduces some new mobile game changes, such as a dynamic weather system on the Erangel and Miramar maps.
See also: How to Boost your Gaming performance on Android devices!
The upgrade also introduces new exclusively a new weapon to the Vikendi map, a 5.56 mm round G36C rifle. The gun was actually added in the game to replace SCAR – L simply.
See also: Download Tencent Gaming Buddy (Official) to play PUBG Mobile on PC!
Vehicles added to the game include a Tukshai (aka autorickshaw in India) in the Sanhok map that will replace the Jeep, Dacia, and Mini Buses. The latest update also has fixed areas where zombies could not enter in the Survive Till Dawn mode. The upgrade also contributes more massive damage to teams when they're out of the safe zone at night, and some zombies enter a weak state from time to time even during the match.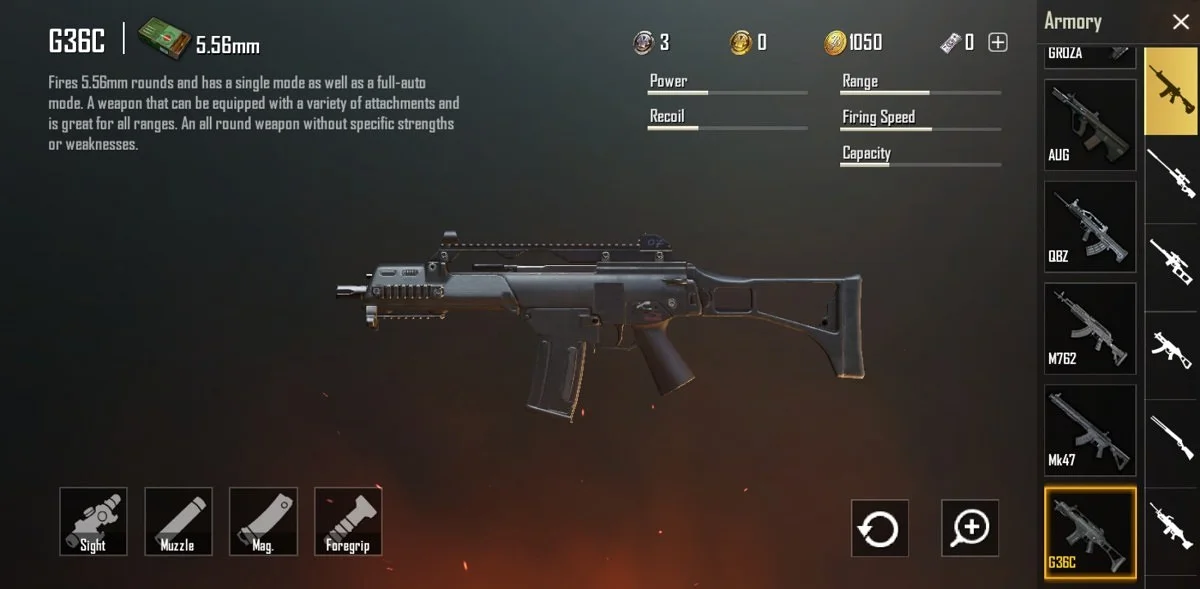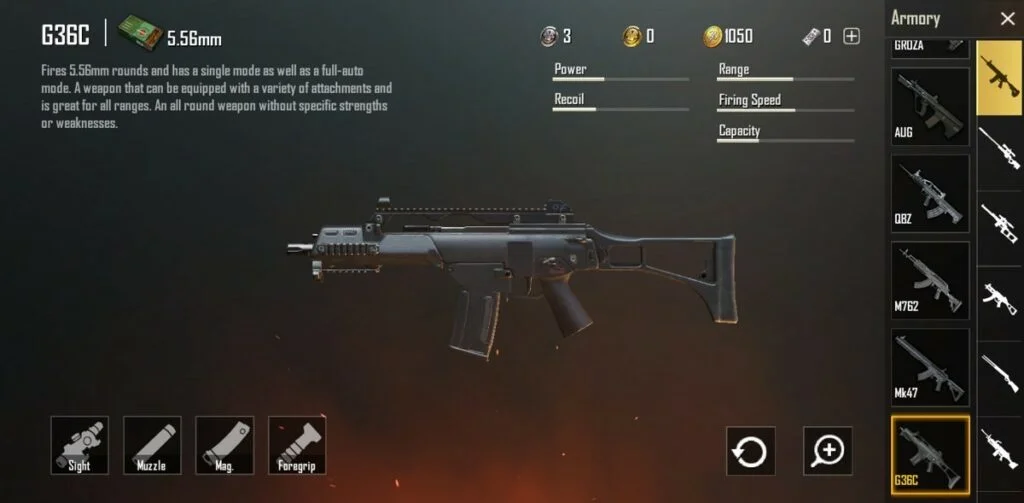 Check out the full changelog of PUBG Mobile Beta v0.11.5 below:
General
Dynamic weather added to Erangel and Miramar.
Added a new weapon: G36C rifle (Vikendi only). Fires 5.56mm rounds and can be equipped with stocks. Replaces SCAR-L in Vikendi.
Added a new Sanhok-exclusive vehicle: Tukshai, a three-wheeled bus. This will replace the Jeep, Dacia and Mini Bus.
Survive Till Dawn
Zombies will now enter a weakened state from time to time during the match. Please see in-game announcements for more information.
Fixed some areas on the map where zombies could not enter.
Damage outside of safe zone at night has been increased.
Some resource drops have been tuned.
Some zombie skills have been tuned.
Vehicle fuel levels have been tuned.
General
Quick chat message "I got supplies" is now pre-selected.
Outfit preview will send a warning when a piece being previewed is hidden by a currently equipped piece.
When previewing outfits from a new crate, the preview from the previous crate will now be removed.
Added tapping feedback to buttons of the main menu.
Download PUBG Mobile Beta v0.11.5
You can download the latest beta from the link given below:
Alongside the stable version, the beta version can be downloaded, but it does not allow users to log in to their social media pages, so users might have to play as a visitor. There is currently no news as to when the stable upgrade will be rolled out, but it is expected to arrive soon, seeing the game's popularity.