In every aspect, OnePlus 5 has come with high-end specification and feature. It includes Dual Camera setup, and the device is quite expensive. The phone significantly undercut the competition. OnePlus 5 can be your favourite if you are looking for a current generation flagship.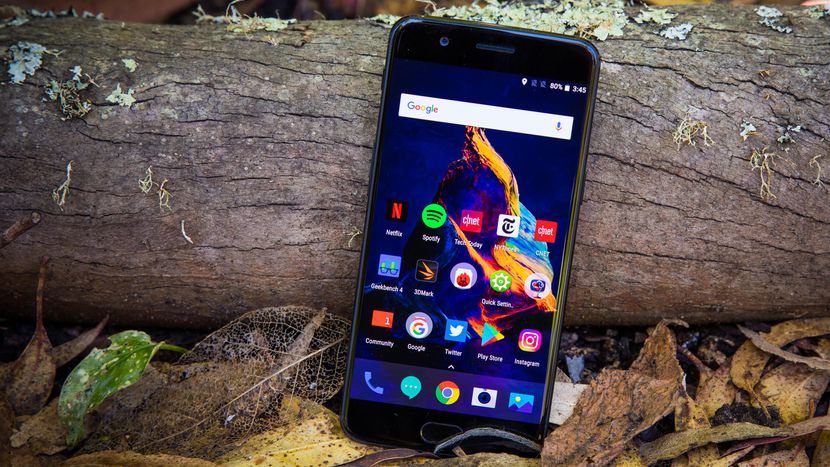 It has been said that OnePlus 5 has got some problem and we know every technology has its advantages and disadvantages. To help you out we've brought the solution for you to some of the common issues with OnePlus 5. This guide will get you the proper solution to fix it.
Problem #1: Windows 10 does not recognize the device
OnePlus 5 users may found that Windows 10 doesn't recognise their phone storage device. It may be a cause that it is making impossible to transfer files and media content from the PC. Remember that even if it happens, the device doesn't still charge though when plugged into the PC.
Here is the solution:
Those who face this problem on their device can manually fix it by enabling USB Debugging mode.
Go to Setting > About Phone > Tap on Build Number multiple times until a pop up appears that says:
" You are now a developer". 
After that back in the Setting Menu, a new section will appear as Developer Options. Open that and tap on USB Debugging, and Enable it.
Note: You will also have to Reboot the phone once you enable this mode. So almost all is done.
Finally, change the USB configuration to MTP, and everything will be okay accordingly. It is also suggested that you check if there are any windows 10 issue that you have to address to avoid future problems. Click here to know how to solve specific Windows 10 issues.  
See also: Android USB Drivers for Windows and Mac — Download Now!
---
Problem #2: Notification get cleared automatically
It has noticed that notifications tend to get cleared automatically from the notification drop down and status bar after some time.
Here is how to fix:
Before we move further, let me explain to you that the issue isn't a bug, but it has to do with a battery management feature. Follow these steps: Go To Settings- Battery- App Hibernation/Aggressive Doze Mode and disable it.
There is another method that you can solve this problem. But it is only if you want to ensure where notification comes from if there are only a few apps that you want to ensure. Follow this simple steps: Go To Setting > Battery > Battery optimisation (tap the three vertical dots at the top right corner). After doing it Go To All Apps, tap on the ones you want to add to the exception list and select. Don't Optimize.
---
Popular stuff for OnePlus 5:
---
Problem #3: Issues in connectivity
Connectivity problems are quite common, not only in OnePlus 5 but in merely among new devices, and below are the few tips and solution that you can follow to fix all the connectivity issue it can be WI-FI Or Bluetooth.
How to fix it:
WiFi Issues
Turn Off the router that you're using and wait for a while before it becomes ON.

Go To the setting on your device and forget the preferred Network.

Carefully check the level of activity on your current channel with Wifi analyser apps. If necessary, move to the other channel.

Disable Power Saving Mode through setting.

Find the MAC address in the Setting option > About Phone and make sure that your router recognises it.
Bluetooth Issue
Enable your Power saving mode.

To get started, turn on your Bluetooth on the Bluetooth setting.

Clear the data and cache and restart the phone.

If the Bluetooth devices save multiple profiles, you might have reached the limit for the number of the profile. Delete old and unused profiles, and try setting up the connection once again.
---
Custom Firmware:
---
Problem #4: Performance issues (random reboots, stutter or lag, rapid battery drain)
A few users have faced some performance issues with their OnePlus 5 device, including random reboots and instances of stutter or lag. Some user experience that battery drain even when the phone isn't in use.
How to fix:
For this solution download the Greenify app from the Google Play Store. Here, you can see a list of applications that active on waking the phone, and after that, you can then change the setting for these apps, which will reduce any slowdowns. (Note: Your OnePlus 5 must be rooted to use Greenify).
Another problem with the device is a rogue could be the cause of any performance issues. Boot the device into Safe mode and see if the problem occurs again or not. If not, an application is the only issue. Therefore, delete the last installed app before the problem start and reset all the factory and start over.
---
Problem #5: Certain apps and games are not working on the mobile data
Some user has found that some games and apps that require data connection don't seem to work when the mobile data is on but works as expected when connected to wifi via hotspot.
How to fix:
If you have faced the above-mentioned problem, don't worry, the issues seem related to APN settings.
Go To Setting > More Network > Mobile Network > Access Point Names, tap on the APN for your network, and then change the APN protocol to IPv4 or IPv4/IPv6.
In most of the cases, these setting is preset to IPv6 only, which may result in issues when certain apps and games attempt to connect to mobile data.
---
Official Firmware:
---
Problem #6: Issue with adaptive Brightness
Some OnePlus 5 users have found that the adaptive brightness doesn't seem to work as expected.
How to fix it:
This is a software problem, and a fix was rolled out with the official updates to version 4.5.3. You can also download and use the Lux Auto Brightness app that is available on the Google Play store, which is the best to control over adaptive brightness.
---
In Conclusion
We hope the above potential solution helps you and fix your OnePlus 5 problems correctly. But it to be noted that never let this small list of issue stop you from picking this impressive and fantastic flagship.
All the problem are mere, and it is a software related issue. And thus OnePlus did a great job in sending out updates to these concern.