If your Realme C3 smartphone works very slowly, it freezes, your memory is full, and you want to delete everything? Or do you want to sell it or give it away and don't want anyone to access your files and passwords? You can do a factory reset so that it comes back to a factory position, like a brand new device.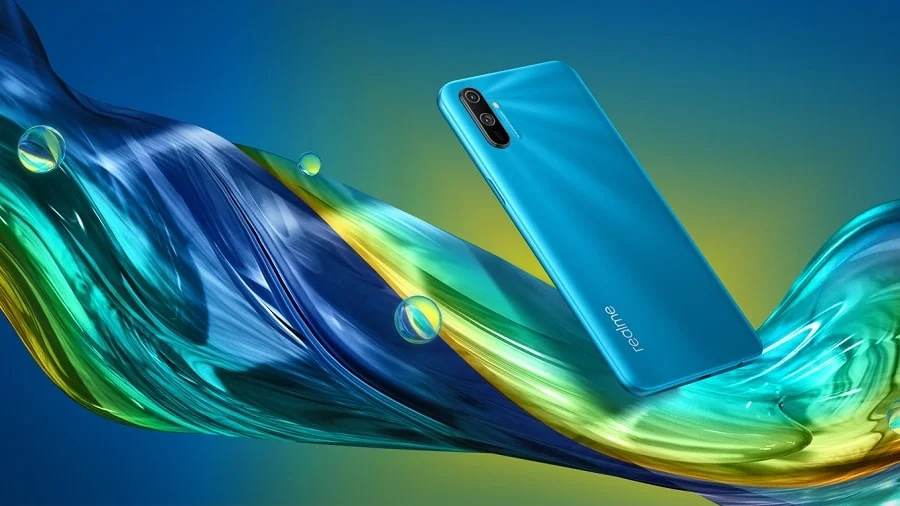 In the following steps, we explained how to format the Realme C3 correctly to erase all your information and make it totally clean as soon as you leave the shop.
You should be aware that a factory reset on a mobile device deletes all of its contents. So you must backup your data before doing it if you don't want to lose anything.
There are two ways to perform a restore in a Realme C3: one via the mobile settings, and another is hard reset from the recovery mode.
See also: [User Manual] realme support (all realme solutions are here) including:

Battery information on realme smartphones
How to create a backup on realme smartphones
What to do in case of accidental damage caused by water or other liquids
Minimize screen damage
How to insert and remove the SIM card
How to block apps in the background
What to do if you forget your lock screen passcode
How to clean realme phones
How to take a screenshot
Restore default settings
Learn about recovery mode on realme phones
How to force the phone to restart
Management of app permissions on the smartphone
Data transfer via phone clone
Reset from Realme C3 options (Soft reset)
If you want to restore using the device settings to return to the factory state on Realme C3, follow these simple steps:
Step 1: Access the settings menu of your Realme C3 device.
Step 2: Go to the system settings. In the Personal section, you will see the "Backup" option, click on it, and click on "Factory data reset." If you don't see the Personal section, look for the "About phone" section, click on "Storage," then "Backup and reset" and you will see the option "Factory data reset."
Step 3: Before doing so, you will be asked for confirmation. A message will appear that reminds you that all your data will be deleted from this device. The data uploaded to Google, Facebook, Twitter, Instagram, or cloud backups such as Google Drive will not be deleted.
Step 4: If necessary, draw the screen unlock pattern or enter the screen unlock password or PIN to continue.
Step 5: Your Realme C3 device will reboot and take several minutes to boot while restoring the device to the factory state. It will optimize the pre-installed applications on Android.
[rb_related title="You May Also Like" total="4″ style="light"]
Restore with a hard reset or recovery mode in Realme C3
Restoring with a hard reset or via recovery mode on your realme C3 can solve problems that have not been solved with a standard factory reset.
Step 1: First, turn off your Realme C3 completely. If you can't unlock the screen, hold down the power button for about 20 seconds, and the phone will turn off.
Step 2: Simultaneously press the power button and the volume down button on your Realme C3 phone for a few seconds. On some devices, depending on the hardware configuration, the combination may be a power button and the volume up button.
Step 3: When you see the Realme logo, release the buttons.
Step 4: Choose in the menu with the volume up and volume down keys until you navigate the "Recovery Mode" option and press the power button to select. If the device menu appears in Chinese characters, see How to reset on a Chinese mobile phone.
Step 5: Use the volume up and volume down keys to select the "Wipe Cache Partition" option and press the power button to activate the selection and clear the mobile cache.
Step 6: After a few seconds, you will return to the previous screen. With the volume buttons, go to the "Clear data/factory reset" option and press the power button to start the process. A screen will appear with many NOs and a YES. Using the volume keys again, go to YES and press the power button.
Step 7: After finishing, again with the volume keys, select "Reboot system now" and press the power button on your realme C3. The device will reboot. It will take a few minutes to start while resetting the device in the factory state and optimizing the pre-installed applications in the Android system.
Device information
Realme C3 is a device with dimensions of 164.4 x 75 x 9 mm (6.47 x 2.95 x 0.35 in), a weight of 195 grams, a screen resolution of 6.5 inches, 102.0 cm2 (~ 82.7% screen-to -body ratio).
It has an Octa-core processor (2×2.0 GHz Cortex-A75 & 6×1.7 GHz Cortex-A55), a Mali-G52 2EEMC2 graphic (GPU), a 2/3/4 GB RAM memory and an internal memory of 32GB 2GB RAM, 32GB 3GB RAM, 64GB 4GB RAM.
The Realme C3 comes with the Android 10.0 operating system; realme UI 1.0