The owner of Realme X50 Pro can now download the beta version of Android 11, the next version of OS, with tons of new features and upgrades. In addition to the latest Android 11 beta features, the firmware also comes with a brand new Realme UI.
Google released the first beta of Android 11 almost a month ago after having rolling several developer preview test. And one of the novelties is that Google availed other brands to take advantage of the beta build. Some lucky users (other than the Pixel users) can get the Android 11 beta because of their brands that positioned themselves to be the first to develop an Android 11 update.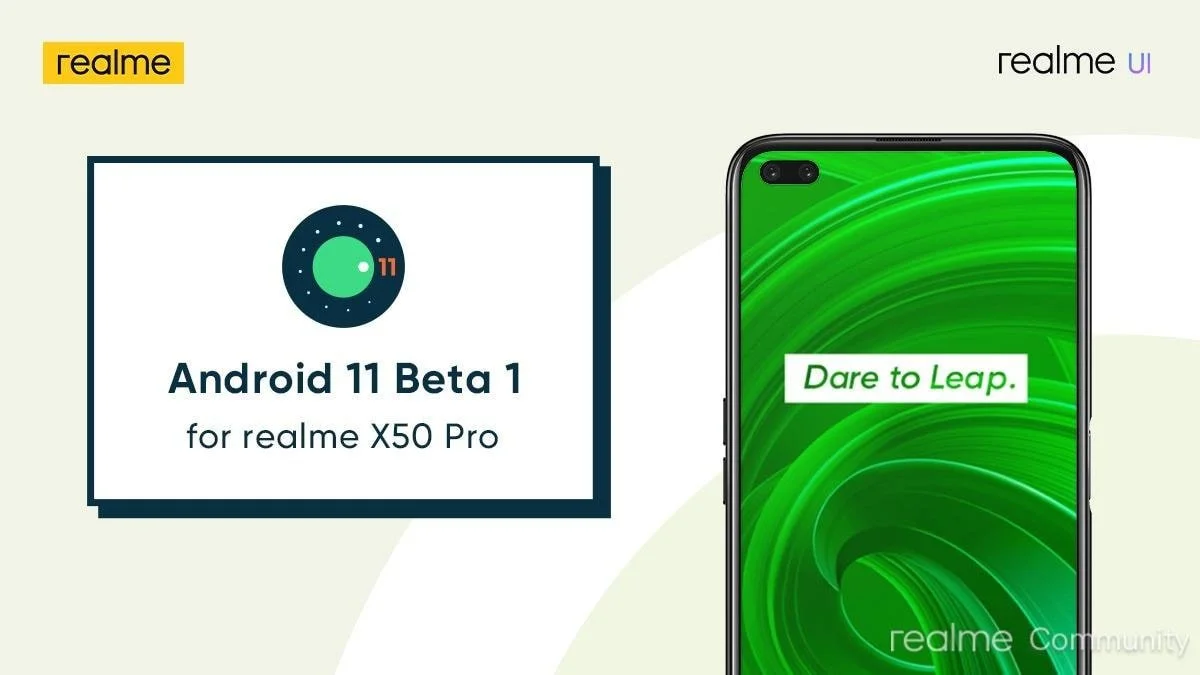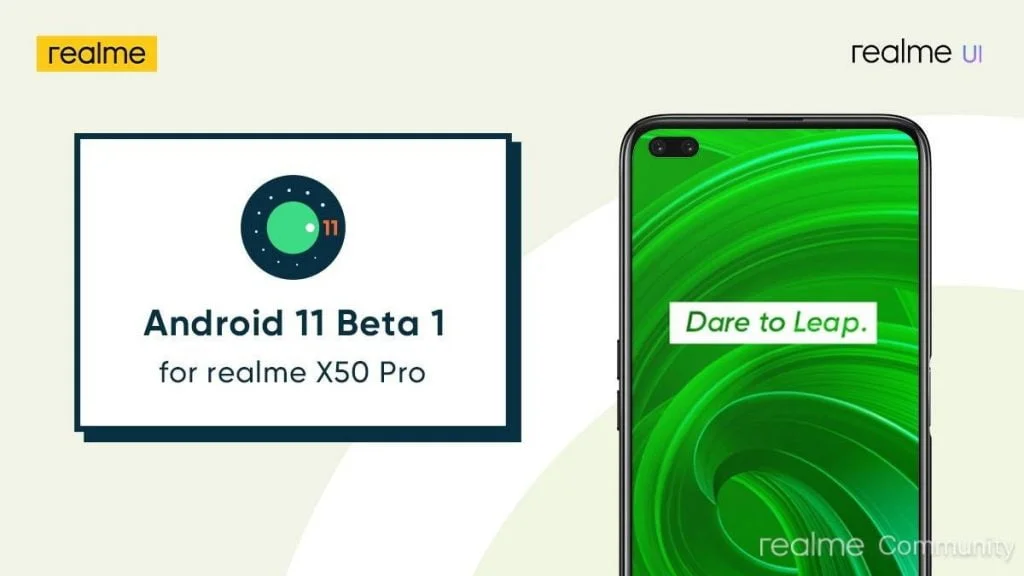 OnePlus, Xiaomi, OPPO, and also Realme, all these brands promised to adapt Android 11 beta. Realme did that! Well done, realme!
Android 11 and Realme UI for Realme X50 Pro
The Realme X50 Pro is the brand's most powerful mobile to date. It is also one of the best photographic smartphones. Armed with the Snapdragon 865, a beast for gaming, and for mobile connectivity, the Realme X50 Pro is now more versatile. It officially acquires the ability to install the latest Android 11. Of course, it is a beta, with all the stability risks that this implies.
To install this first Android 11 beta, you need the Realme X50 Pro, the only device of the brand suitable for this update! Follow the instructions below to flash the ROM on the device.
As it usually happens, firmware installation involves severe risks for the phone. Besides, you may lose all the important data on your phone; you must take care of it!
In order to install Android 11 beta on your realme X50 Pro, your device must have RMX2076PU_11.A.25 OS build from before. If you do not meet this requirement, you can download the ROM from here.
To manually install new firmware, you must transfer the downloaded ROM to the phone storage. Then open the file manager and navigate to the folder where you saved the ROM. Click on the ROM and install the firmware.
Flash the ROM manually and, after restarting, you will have the phone updated to the latest Android 11 beta.
If you want to return to Android 10, you have to carry out the flashing process with this ROM: it is the one that allows an update back to the stable version or 'rollback.'
Rooting: If you wish to root your device after updating to Android 11, you can do that by following the link below:
Verdict
Android 11 beta works reasonably well on the Realme X50 pro. Although some drawbacks are detected: such as some system instability, some cosmetic errors, automatic time functions may not work properly, and certain applications may not start on the phone. We must remember that it is a software under test, it should not be installed if all risks are not assumed.