One of the fascinating thing about Android smartphones is how much choice you have about which operating to use. Depending on the flexibility of the device, there are dozens of Android operating system – officially and unofficially.
A team of developers develops some OS and individual maintains some. And the best thing is all are free.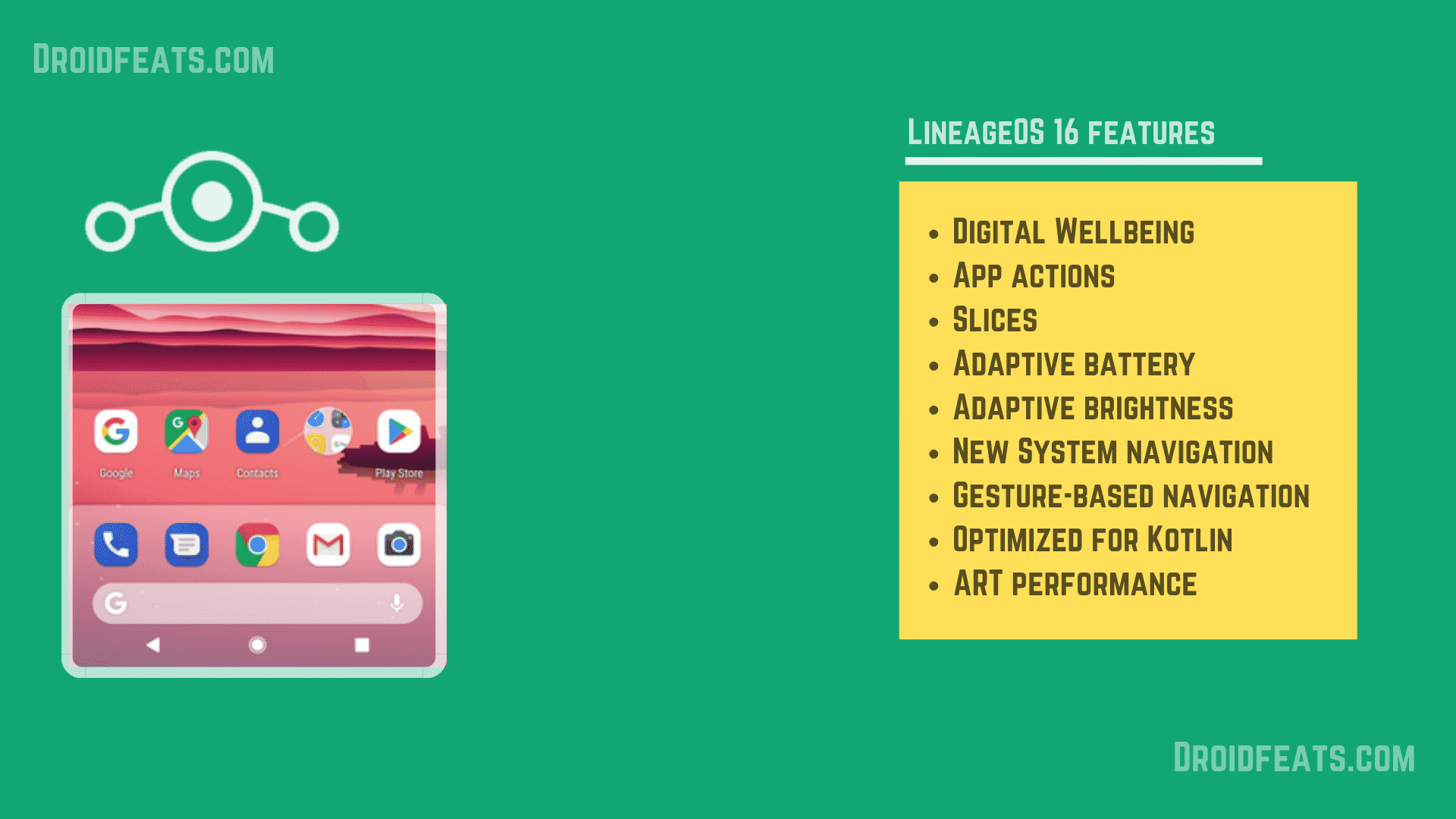 The biggest and the most popular custom ROM is the LineageOS; which is the successor of CyanogenMod. LineageOS is close to the stock OS, but it's heavily tweaked; having additional features that make your phone more powerful and customizable in the way you want.
One of the best things of LineageOS is that it lets you update your device to the latest version of Android even if the OEM has stopped updating the device a long time ago. You can see the example of OnePlus 2, the OEM left this device in Marshmallow, but thankfully LineageOS made it possible to run Android 9.0 Pie in 2019.
Thanks to the developer community behind LineageOS for giving breathe new life to the old forgotten smartphones.
Google revealed Android 9.0 Pie last year on their Pixel devices, and at the same time, LineageOS updated to version 16.0. In this post, we have a list of devices along with the download links of LineageOS 16.0 Android Pie-based custom ROM. We also have a tutorial below on how to install LineageOS using TWRP custom recovery. Read ahead!
What is LineageOS 16?
LineageOS 16 is a Pie-based free community-built aftermarket firmware which is designed to increase the performance and reliability over stock Android on your smartphone.
Earlier, it was CyanogenMod which is a discontinued open-source operating system. The LineageOS is based on AOSP (Android Open Source Project) with some added tweaks and features by the developer community.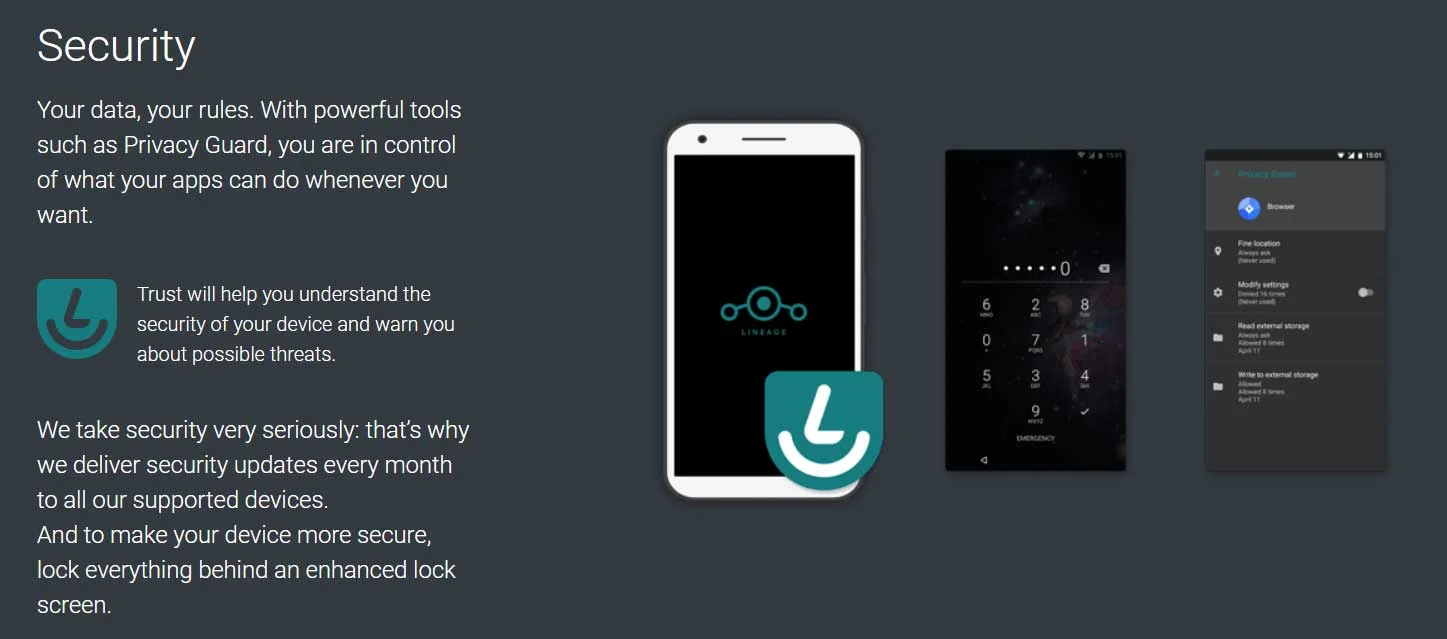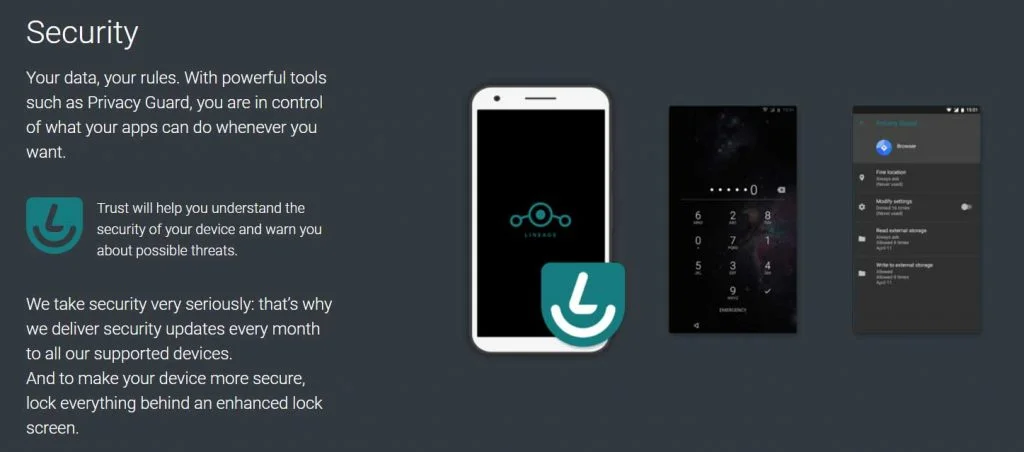 Since it is based on AOSP, the OS's skin is naked, and bloatware free. It can be used with or without Google Apps. If you want to use Google applications, you need to flash GApps additionally right after flashing the ROM.


Unofficial LineageOS 16
Unofficial LineageOS are the custom ROM developed by some developers for various devices as a port. Luckily, we have been able to collect the unofficial ports of LineageOS 16.0 from XDA developer forum for many devices. You can install LineageOS 16.0 unofficial ports using this guide.
But keep in mind that once the LineageOS 16.0 goes official, you can download them from their official website. If not, you can use the ported ROMs.
Official LineageOS 16
UPDATE: LineageOS 16.0 official builds are now available to download. You can easily install it on the supported devices. Check it out from the link given below:
Lineage OS 16.0 features
LineageOS 16 is a significant system update from LineageOS 15 that brings a bunch of new features and improvements. Being based on the latest irritation of Android, the update carries all the Android 9.0 goodies.
Gesture-based navigation
Adaptive Battery
Refreshed notification
Rotation suggestion
App Actions
Text Classifier and Smart Linkify
Slices
New system navigation
Display cutout
Notifications and smart reply
Text Magnifier
Biometric prompt
Stronger protection for private keys
DNS over TLS
HTTPS by default
Compiler-based security mitigations
Multi-camera API and other camera updates
HDR VP9 Video and HEIF image compression
Enhanced audio with Dynamics Processing
ImageDecoder for bitmaps and drawables
Wi-Fi RTT for indoor positioning
Data cost sensitivity in JobScheduler
Open Mobile API for NFC payments and secure transactions
ART performance
Optimized for Kotlin
Modern Android
→ [Check What's new in Android P here!]
Moreover, LineageOS 16 update brings Digital Wellbeing. It is a set of Google's features that analyze the tech usages of your phone and adapt to it for your own Digital Wellbeing. Check out the changes mentioned by Google here!
Digital Wellbeing features available from Autumn 2018
Dashboard – Highlights screen time and phone usage including how many times the device has been unlocked and the number of notifications received
App Timers – Set time limits on app usage
Wind Down and Do Not Disturb – Set a daily schedule to get your phone ready for bed. Your screen fades to Grayscale, while Do Not Disturb silences notifications for a restful sleep. You can activate Do Not Disturb anytime you want to disconnect.
Key features of Android 9 Pie
App actions – Helps you get things done faster by predicting your next move and displaying the right action on your phone
Slices – Identifies relevant information of your favorite apps to make them more easily accessible when you need them
Adaptive battery – Uses deep learning to understand usage patterns and prioritize battery power on important apps
Adaptive brightness – Automatically adapts phone brightness by learning from your interactions with different settings
New System navigation – Features a single home button that provides intelligent predictions and suggestions (user enabled)
Love these features? We love it too, and we know you are looking forward to installing LineageOS 16 on your smartphone. Download links are listed below; make sure to get the correct one before starting the tutorial.
Download LineageOS 16 (unofficial ports) for supported devices
Make sure to download correct ROM for your device from the above-given table and install them using the tutorial below!
GApps (Google apps) for Android Pie
LineageOS is a clean operating system having ZERO bloatware. Even there are no inbuilt Google applications, which means no Play Store. If you want to utilize Google applications on your phone running LineageOS, you need to flash GApps additionally. We have the full package of Android Pie based GApps. Based on your device architecture, please download Gapps for Android 9 from the link below:
Android USB Driver
Make sure you have correctly installed Android USB Driver on your computer. If not, please download from any official source and install it correctly. Otherwise, your computer will not detect your device.
Backup your Android Device
Before proceeding to the tutorial to install, we strongly recommend you to backup your important data and files from your phone. Because flashing an official firmware will erase everything from your device. We don't want you to lose anything by following our tutorial. In that case, you can check out our list of backup app that may help you:
→ Top 10 Best Android Backup Apps – Secure your Data
Once you are sure that you made a complete backup of your necessary documents, you can move ahead to the tutorial below and update your device to LineageOS 16 custom firmware.
Things to Remember
Make sure your phone has at least 80 – 85% charge. If not, please do charge it before starting the experiment.
This tutorial may WIPE OUT all your DATA. Make sure to create a Backup of everything before starting the tutorial.
You need to enable USB Debugging mode to connect your Android phone to computer. (Settings > About Phone > Build number > Tap it 7 times to become developer; Settings > Developer Options > USB Debugging.)
Ready now? Let's proceed to the tutorial below, and update your phone to LineageOS 16 Android 9.0 Pie custom firmware.
HOW TO: Install LineageOS 16 using TWRP custom recovery
We have mentioned full step-by-step instructions on how to install LineageOS 16 Custom Firmware using TWRP. If you are entirely new to flashing a Custom ROM or an Official Firmware, please read the entire tutorial once before actually performing it on your device.
Rooting Warning: If your device is already rooted, you are going to lose it. If you want root access, you need to root again after flashing this firmware.
Install TWRP custom recovery
Since this guide will use the recovery method, your device must have TWRP custom recovery installed from before. Otherwise, this tutorial won't work for you. If you don't have that, please use our guide from the link below in order to install the latest version of TWRP on your phone.
Tutorial (Step-by-Step)
Download the LineageOS 16 flashable ZIP and GApps package from the above links on your computer.
Now, connect the device to your PC using the USB cable (preferably, the official one, provided by OEM with the phone box).
Copy and paste the downloaded zips file to the internal storage of your phone.
Switch Off your phone and disconnect the cable.
Press and hold Volume Down and Power Button together to enter into the recovery mode!
Once you are in the TWRP recovery mode, perform a full data wipe by tapping on "WIPE" Button. Also, perform a factory reset by swiping on the "Swipe to Factory Reset" option at the bottom.
Go back to main menu (TWRP Home) and tap on "Install" button. From the list, choose the zip file that you have copied in Step 3.

Confirm the installation by swiping the "Swipe to Confirm Flash" option on the next screen.
Now, tap on the "Wipe cache/dalvik" button to clean the ROM and stay away from any boot loop issues.
Google Apps: Repeat the same steps for GApps too (Step 7 to Step 9).
Hit on "Reboot System" button!
Wait a while, and your phone may take up to 10 minutes to boot for the first time.
---
That's all. You are done!
Your phone should reboot to the latest Android 9.0 Pie based LineageOS 16 custom software.
Check Setting > About Phone to verify!
What's your views on this LineageOS 16 Pie update? Please do share in the comment section below.
So you are done with this tutorial! You had successfully installed official LineageOS 16 on your device using our guide. If you faced any problem with performing this tutorial, please let us know by dropping a comment below. Our team will reply you back as soon as possible.