OnePlus Nord owners can now install TWRP Custom Recovery on their phone using the tutorial given below. Since OnePlus is an enthusiast's choice, popular among the developers, we are not surprised by the early release of TWRP for this device. Now it is available for the Nord, users would be able to perform root, install custom ROMs, and try various mods either from Magisk or the old Xposed (if supported). Ahead, we have a complete tutorial along with the download links and necessary tips to keep in mind while performing the tutorial.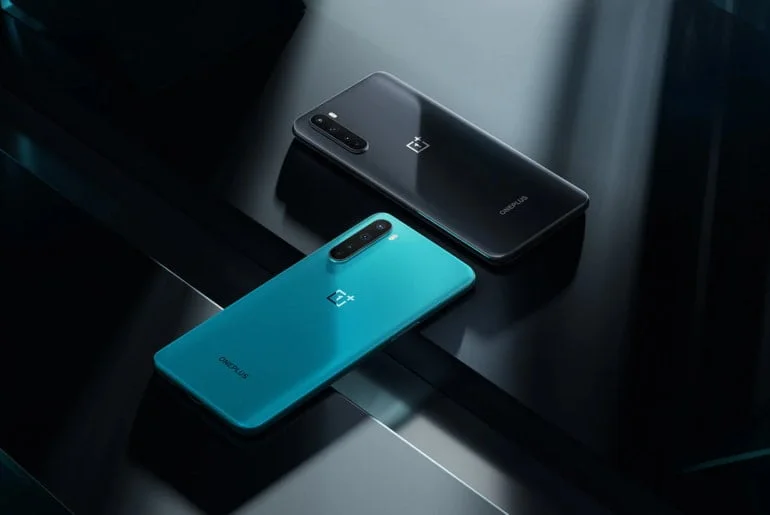 The first rumors about the new OnePlus Nord appeared on the internet a few months ago. The manufacturer used enough tricks to promote its latest smartphone, so only a user far from new technologies did not know about it.
OnePlus Nord is the company's second attempt at making a mid-range device. The first was OnePlus X, which came out in 2015. The novelty is on a par with the OnePlus 8 and OnePlus 8 Pro.
The device runs on OxygenOS. Many people love this skin for two points: it is as close as possible to pure Android, but it has an impressive number of handy tweaks. OnePlus Nord ships with Oxygen OS 10.5 based on Android 10. As soon as you turn on the device, you immediately realize that this is OnePlus. The OnePlus Nord is very similar to the OnePlus 8 and OnePlus 8 Pro in the manner of the first setup. It's nice that the company is transferring the experience of using flagships to a more affordable segment.
Hardware
OnePlus Nord is powered by the Snapdragon 765G with 5G support. As it turned out, the chip is quite competitive, so its power for such a device is more than enough. Of course, support for new-generation networks, which is already relevant for several countries, is also only a plus for the device.
In terms of storage, OnePlus Nord comes in two flavors, 8GB RAM and 128GB storage, and 12GB RAM and 256GB storage. RAM standard LPDDR4X, storage – UFS 2.1. The specifications even seem overkill for the mid-budget segment. In India, the phone will also be available with 6 GB of RAM and 64 GB of internal storage.
WARNING: All the custom ROMs, Official Firmware, How-to guides, tutorials, roots, hacks, and tricks mentioned on our site belong to the respective developers. We are not responsible if anything goes wrong with your device. Perform it at your own risk.
Pre-requisite
Make sure your phone has at least 80 – 85% charge. If not, please do charge it before starting the experiment.
You need to enable USB Debugging mode to connect your Android phone to computer. (Settings > About Phone > Build number > Tap it 7 times to become developer; Settings > Developer Options > USB Debugging).
Backup OnePlus Nord (Recommended)
Before starting the tutorial, we suggest you to backup your essential documents from the device and make a copy of it to your computer. On performing our experiment, your device may get wiped, and you may lose everything from the phone. We don't want that. In that case, we have a list of applications that may help you in creating backups within the phone. Later on, you can copy the files to the computer for a safer side.
Once you are sure that you are done with the backup stuff, please proceed to the tutorial below on How to Install TWRP Custom Recovery on OnePlus Nord quickly.
Download OnePlus Nord TWRP Custom Recovery
Here, you can grab the TWRP image file for OnePlus Nord. For installation, we have explained ahead!
For now, this is an unofficial release. Once the official one is out, we will update this article. You can keep tracking the availability status here!
Download OnePlus Nord USB Driver
Make sure you have correctly installed OnePlus USB Driver on your computer. If not, please download from any official source and install it correctly. Otherwise, your computer will not detect your device.
How to Install TWRP Custom Recovery on OnePlus Nord
Before installing the TWRP recovery on OnePlus Nord, make sure you had unlocked the bootloader first. If not, follow this guide:
Flash TWRP Recovery on OnePlus Nord using Fastboot
Download TWRP recovery image (*.img) for your OnePlus Nord (from the above-given link).
Now copy this image file to C:\adb folder where the ADB/Fastboot binaries will be present.
Press and hold the SHIFT key and do a right-click on an empty space inside the folder.
You should Select 'Open PowerShell window here'.

Now Boot your Android phone into the Bootloader/Fastboot mode.
Connect it to the PC with the help of the USB cable.
Make sure that your device is being detected properly using the following command:

fastboot devices

The command will return a unique device ID right with the 'fastboot' message.

Lastly, install TWRP recovery on the device using the following command:

fastboot flash recovery <recovery-image.img>

Replace "<recovery-image.img>" with the real filename of the recovery image. Example:

fastboot flash recovery twrp-3.4.0-0-avicii-mauronofrio.img

Android Devices with A/B partition systems, such as the OnePlus Nord, Google Pixel/Pixel 2, Moto Z2 Force, Mi A1, and Mi 9T Pro, will not support direct flashing. So you will need to boot TWRP for such devices using the following command:

fastboot boot <twrp-recovery.img>

Replace "<twrp-recovery.img>" with the exact filename. Example:

fastboot boot twrp-3.4.0-0-avicii-mauronofrio.img
So this is how you can install TWRP recovery using Fastboot which will be working for the majority of OEM Android devices.
Install TWRP using Mac
I have prepared a master guide for the Mac users on installing TWRP on any Android device. If your operating system is macOS, follow the link below to head over to Apple user's guide:
So you are done with this tutorial! You had successfully installed the TWRP custom recovery on OnePlus Nord using our guide. If you faced any problem with performing this tutorial, please let us know by dropping a comment below. Our team will reply you back as soon as possible.
Is this post helpful? Please do share it on Social Media to THANK US.