From this guide, you will be able to unlock the bootloader of Xiaomi Redmi 8 using an official method. If you are an Android enthusiast having Redmi 8, you can now enjoy a custom ROM, root, or flash any mods on your phone. Unlocking the bootloader is the first step for Android modification. If you are a developer or an enthusiast who wants to modify your phone, this the first door for you. You can easily unlock the bootloader of Redmi 8 using the tutorial given below; read ahead!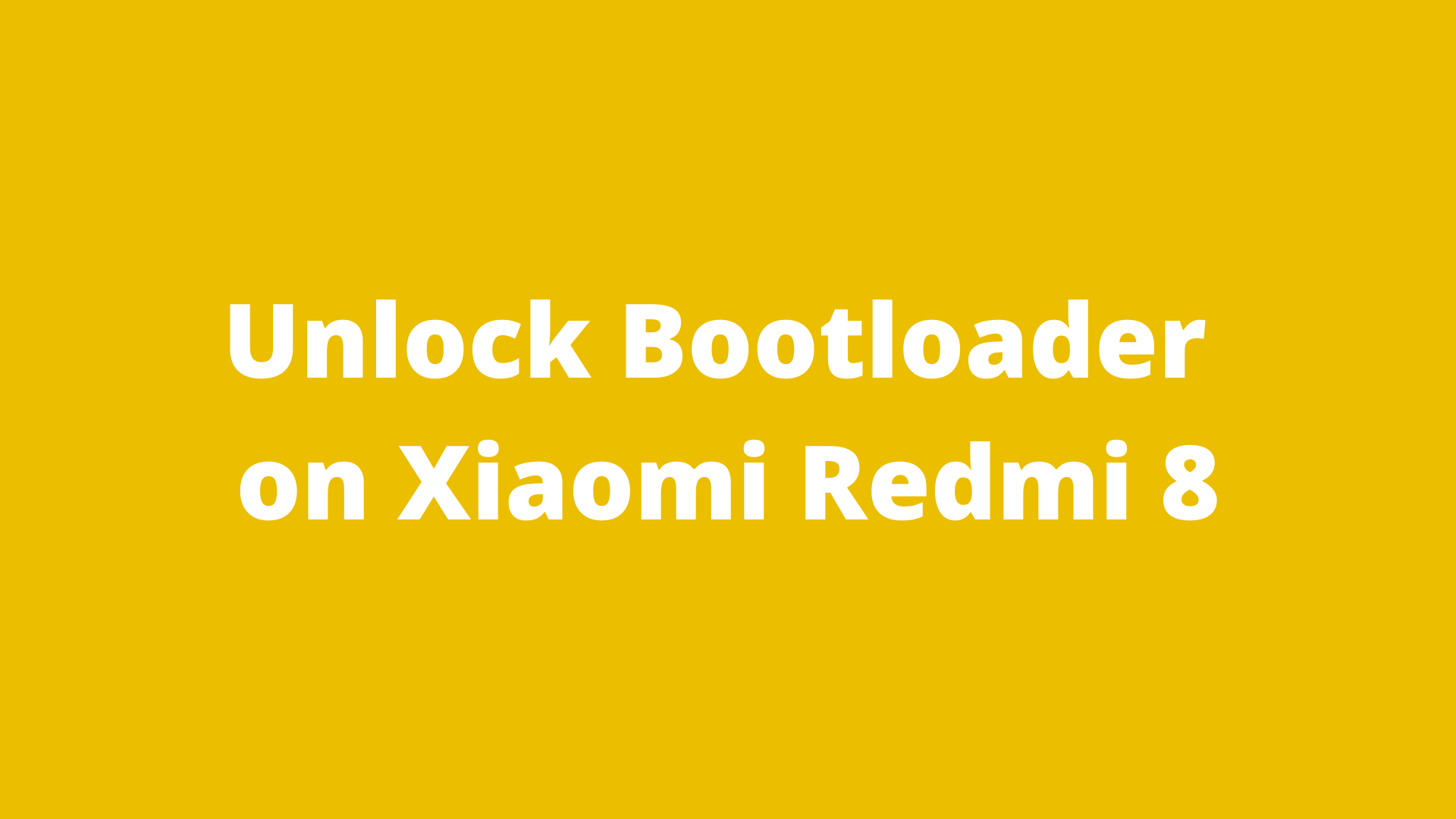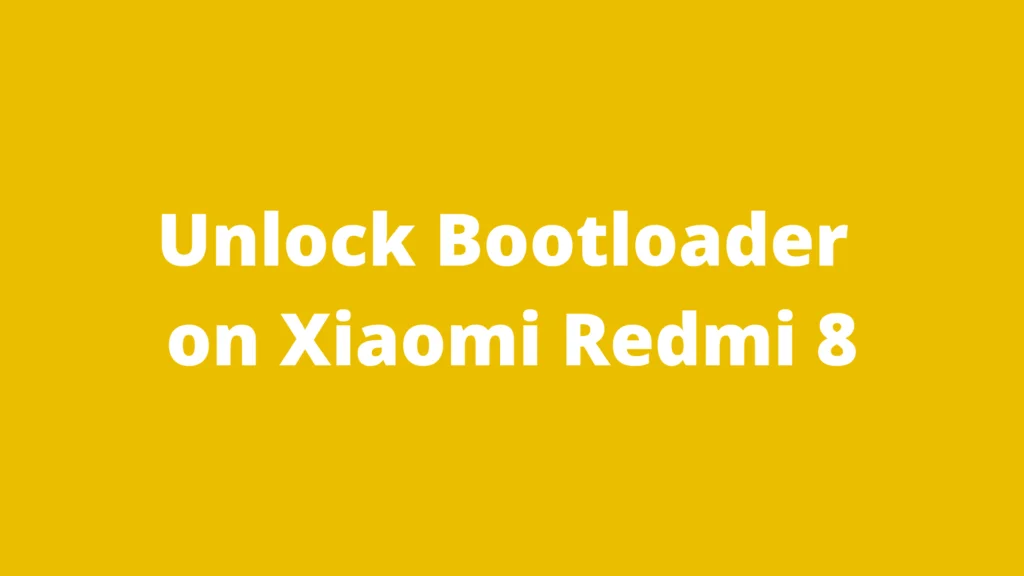 Benefits of Unlocking Bootloader on Redmi 8
There are many benefits of Unlocking Bootloader on an Android device. Android Enthusiast or super users love to use root App from Play Store and XDA forum. So, for them, Unlocking Bootloader is the first step to experiment. Some of the main benefits of Unlocking Bootloader are:
Thanks to Xiaomi for providing a simple mechanism to unlock the bootloader with the Mi Unlock tool. But before heading to the tutorial, please check out the pre-requisites below. Make sure to fulfill all before proceeding to the tutorial.
Backup Redmi 8 (Warning)
Unlocking the bootloader on Redmi 8 will erase everything from your phone. This includes SMS, photos, apps, videos, games, contacts, or anything on your internal storage. So, before proceeding to the tutorial, make sure to back up everything from your device. This backup application list might help you:
Once you are sure that you have completely backed up your data, proceed to the tutorial below to unlock bootloader on Redmi 8 using Mi Unlock tool.
Pre-requisites
Make sure your phone has at least 80 – 85% charge. If not, please do charge it before starting the experiment.
You need to enable USB Debugging mode to connect your Android phone to computer. (Settings > About Phone > Build number > Tap it 7 times to become developer; Settings > Developer Options > USB Debugging).
Enable OEM Unlock: Settings > Developer options > Enable OEM unlock.
Download Redmi 8 USB Driver
Make sure you have correctly installed Xiaomi Redmi 8 USB Driver on your computer. If not, please download from any official source and install it correctly. Otherwise, your computer will not detect your device.
→ Download the latest Xiaomi Redmi 8 USB Driver
Now, let's proceed with the tutorial below to unlock Xiaomi Redmi 8 bootloader.
How to Unlock Bootloader on Xiaomi Redmi 8
We have mentioned the full step-by-step instructions on how to unlock bootloader on Redmi 8 using Mi Unlock tool. If you are entirely new to rooting, flashing a Custom ROM or an Official Firmware, please read the entire tutorial once before actually performing it on your device.
The first step is to get the unlock permission on your Mi account. So, in order to get that access, you need to have a Mi account first. Also, make sure your account has a mobile number verification as well.
Go to Settings > Additional settings > Developer option and bind your approved Mi account under Mi Unlock Status.

Now, login into the following page:
→ https://en.miui.com/unlock/

You might get some Chinese pages in the login window. You can use Google Translate to know the messages shown there.
Now, once you are logged in, you will be able to see the "Apply for permission to unlock Mi devices" page. From there, you can download the "Mi Unlock tool" on your PC.

Next, boot your Redmi 8 into Fastboot Mode. How? First, powering it off and then turn it on while pressing and holding Power + Volume Down buttons simultaneously. Hold until you see your phone is booted into Fastboot mode.

Connect your Redmi 8 to the computer using compatible USB cable (preferably, the official one, provided by Xiaomi with the phone box).
UnZIP the Mi Unlock tool on your PC that you had downloaded in Step #3 open up miflash_unlock.exe (file name might differ due to upgrade version).
Now, Sign-in with your Mi account, which should be configured on your phone, and wait for the verification process.
While you logged into the Mi Unlock Tool, click on the top-right gear icon to monitor the update for both USB driver and Mi Unlock Tool. Make assured you're running the newest version.
Finally, press 'Unlock' and follow the timer/ waiting period shown in Mi Unlock Tool to unlock the Xiaomi Redmi 8 successfully.

The program should now start unlocking and should also show the live status of progress percentage.

Once done, it will display "Unlocked Successfully."


That's it! Your Xiaomi Redmi 8 bootloader is now unlocked!
Done with the bootloader unlocking on Redmi 8? You might be looking forward to rooting your phone. Don't worry; we have a detailed guide on that too. Check out the link below:
We have tons of guides, article, and tips for Android on our blog, but we think you might be interested in the following post:
So you are done with this tutorial! You had successfully unlocked bootloader on Xiaomi Redmi 8 using our guide. If you faced any problem with performing this tutorial, please let us know by dropping a comment below. Our team will reply you back as soon as possible.
Is this post helpful? Please do share it on Social Media to THANK US.