From this post, you will be able to update your Samsung Galaxy S20 to OneUI 2.5 Android 10 official firmware. Not many expectations over many things in terms of updates on the Android market, but a few years ago, Samsung started trying to change its bad image with its new version of OneUI.
This fork of its operating system released its version 2.5 to the Note 20 series, and there was no clarity of when it would drop for the S20 series. But by surprise, it has already begun to arrive.
Obviously, it hasn't happened around the world, but users in Europe already reported receiving the update, which includes several new features, the ability to use DeX desktop mode wirelessly, and simply share WiFi credentials.
The company announced it through their Blog, bringing to the S20, S20+, and S20 Ultra a new, improved version of Single Shot, as well as new capabilities in the video recording, ability to choose the microphones.
The device capable of recording in 8K can now record at 24 frames per second, giving a more cinematic touch.
It's definitely fantastic news that Samsung tries to change the Android ecosystem that takes a longer time to receive the latest updates.
We'll see how they'll do it when it's time to release on to multiple non-flagship devices, from different ranges beyond the premium to OneUI 3, based on Android 11.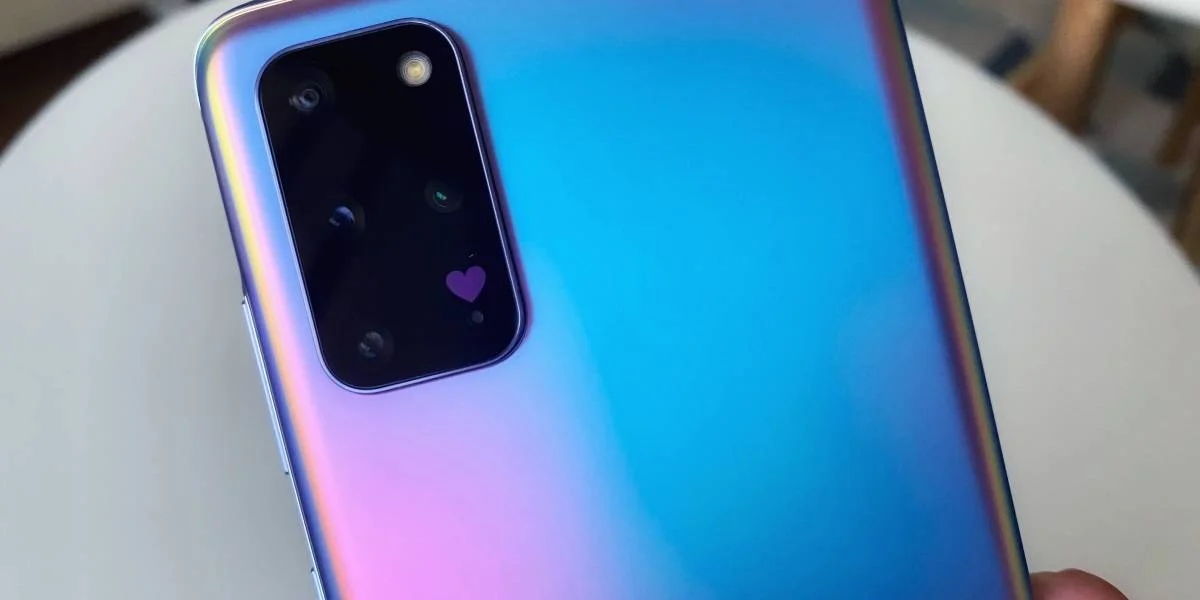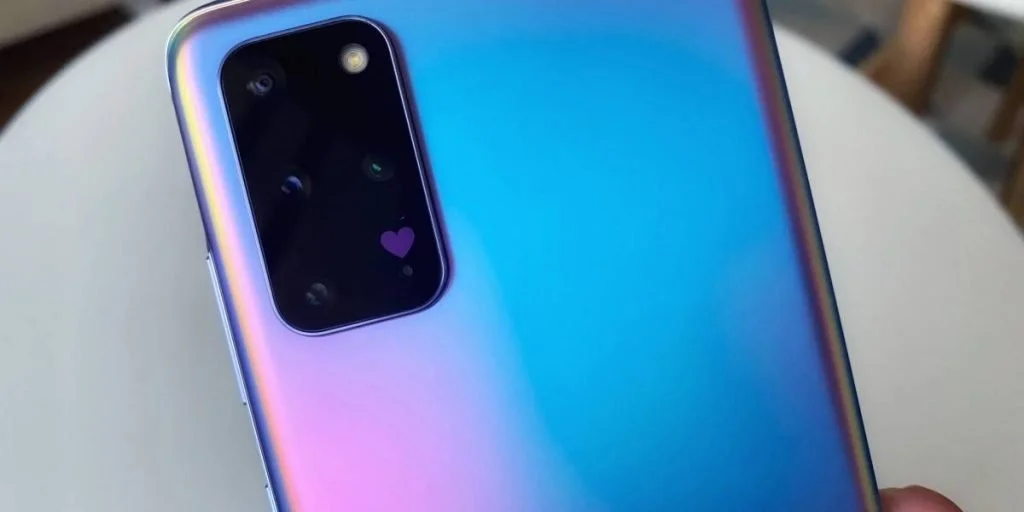 The new version 2.5 of the Samsung' User Interface has been official since the beginning of August 2020, whose release came alongside the Galaxy Note 20. Today, the company has already started rolling OneUI 2.5 updates to a number of devices in its catalog, highlighting Galaxy S20 Series mobiles, but many other devices are also on the update list.
Features of OneUI 2.5
Although the company itself did not give prior knowledge about any update date, the update with all the new features of the new version of OneUI is rolling right now. In that sense, the features of OneUI 2.5 that we have seen on Galaxy Note 20 will now also be available in other high range phones of the manufacturer, starting with the iconic Galaxy S20 series.
For example, in Europe, the update is coming with the builds G981BXXU4BTH5 (Galaxy S20 5G), G986BXXU4BTH5 (S20+ 5G), and G988BXXU4BTH5 (S20 Ultra 5G); although 4G variants should also be receiving the software in the next few days. In addition, these updates have been detected in countries such as Holland, Hungary, Italy, Germany, and Portugal; so Spain will soon get it.
What's new in OneUI 2.5
However, we cannot be so happy; So, although the list of mobiles available to receive the new software is a bit long, not all features of OneUI 2.5 will reach your systems. So the update will not be the same in all cases, as the functions will vary according to the device.
Still, here's what's new in this new version of OneUI based on Android 10; and that in theory, they should get most of the devices:
Camera
Pro video mode with the ability to control the microphone. It can be linked with the Galaxy Buds to use as a "professional style lavalier microphone."
8K video recording 24fps.
21:9 aspect ratio video recording
Samsung Notes
Audio bookmarks in Samsung Notes. This allows you to synchronize your notes with audio recordings from conferences or meetings.
Import and write to PDF files.
Auto-save and sync between your phone, tablet, and PC.
New background and template color options.
Add handwritten text to typed documents.
Samsung DeX
You can now connect to your smart TV wirelessly if it supports duplication of your phone screen.
You can use multi-finger gestures on your phone to control DeX on your TV or monitor. Swipe up 3 fingers to see recent apps, down to return to the home screen, or left or right to switch between apps.
Connectivity
Easily share the password of the WiFi network connected to nearby Galaxy devices in your contact list.
View WiFi connection speeds in your environment before connecting to them.
Samsung Reminders
You can pre-set the time and location information for upcoming meetings and tasks.
Download Galaxy S20 One UI 2.5 Update
If you own a Galaxy S20 Ultra, S20+ or standard S20, you can download the latest OneUI 2.5 from the links given below:
Samsung Galaxy S20 Ultra
| Device Name | Model Number | Security Patch | Firmware |
| --- | --- | --- | --- |
| Galaxy S20 Ultra 5G | G988B | August 2020 | G988BXXU4BTH5 |
Samsung Galaxy S20 Plus
| Device Name | Model Number | Security Patch | Firmware |
| --- | --- | --- | --- |
| Galaxy S20 Plus 5G | G986B | August 2020 | G986BXXU4BTH5 |
Samsung Galaxy S20
| Device Name | Model Number | Security Patch | Firmware |
| --- | --- | --- | --- |
| Galaxy S20 5G | G981B | August 2020 | G981BXXU4BTH5 |
WARNING: All the custom ROMs, Official Firmware, How-to guides, tutorials, roots, hacks, and tricks mentioned on our site belong to the respective developers. We are not responsible if anything goes wrong with your device. Perform it at your own risk.
Backup your Android device
Before proceeding to the tutorial to install, we strongly recommend you to backup your important data and files from your phone. Because flashing an official firmware will erase everything from your device. We don't want you to lose anything by following our tutorial. In that case, you can check out our list of backup app that may help you:
Samsung users can use Samsung Smart Switch to backup data on the computer. Samsung Smart Switch even allows the users to move data from one device to another of different variant (like moving data of Galaxy S9 to Galaxy S10).
Once you are sure that you made a complete backup of your necessary documents, you can move ahead to the tutorial below and update Galaxy S20 to the latest official update manually.
Samsung Galaxy S20 USB Driver
Before starting the tutorial, we suggest you to backup your essential documents from the device and make a copy of it to your computer. On performing our experiment, your device will get wiped, and you will lose everything from the phone. We don't want that. In that case, we have a list of applications that may help you in creating backup within the phone. Later on, you can copy the files to the computer for a safe side.
Tools that required for firmware installation
Odin flash tool: Download Samsung's Odin flash tool here.
Samsung USB driver: Download Samsung USB Driver.
USB Cable: You must have the official USB cable of your device – the one that provided by Samsung.
Things to Remember
Make sure your phone has at least 80 – 85% charge. If not, please do charge it before starting the experiment.
This tutorial may WIPE OUT all your DATA. Make sure to create a Backup of everything before starting the tutorial.
You need to enable USB Debugging mode to connect your Android phone to computer. (Settings > About Phone > Build number > Tap it 7 times to become developer; Settings > Developer Options > USB Debugging.)
Ready now? Let's proceed to the tutorial below and update Galaxy S20 to Samsung's official firmware manually via Odin.
HOW TO: Install Galaxy S20 update
We have mentioned full step-by-step instructions on how to install Samsung Galaxy S20 official firmware manually. If you are entirely new to flashing a Custom ROM or an Official Firmware, please read the entire tutorial once before actually performing it on your device.
Proceed to the installation tutorial from the link below.
Please read the tutorial from the link above to install Official Firmware on Samsung Galaxy S20 manually. The procedure has been described properly with screenshots. If you got stuck somewhere, drop your comment below, and we will help you as soon as possible.
Rooting Warning: Flashing new firmware revokes root access. So, if you want your root access back, follow the guide below and install Magisk:
Custom Recovery Warning: Once you install new firmware, you will lose your custom recovery (in case you had that). It gets replaced with the stock recovery that comes with the firmware. So, if you want your custom recovery back, follow our TWRP guide below:
Are you having fun playing with the system upgrade? You can try out some Xposed modules, or you can even try Magisk modules to modify your device in the way you like.
In case, if you want to customize your Android using Substratum, here's the tutorial for you:
Is this post helpful? Do LIKE us on the Facebook page to THANK and stay tuned with the latest updates on your social timeline.