In this post, you will be able to learn about how to unlock the bootloader of Realme 3 Pro bootloader. The developers can also be able to download the kernel sources of these phones, thanks to the OEM for the quick release.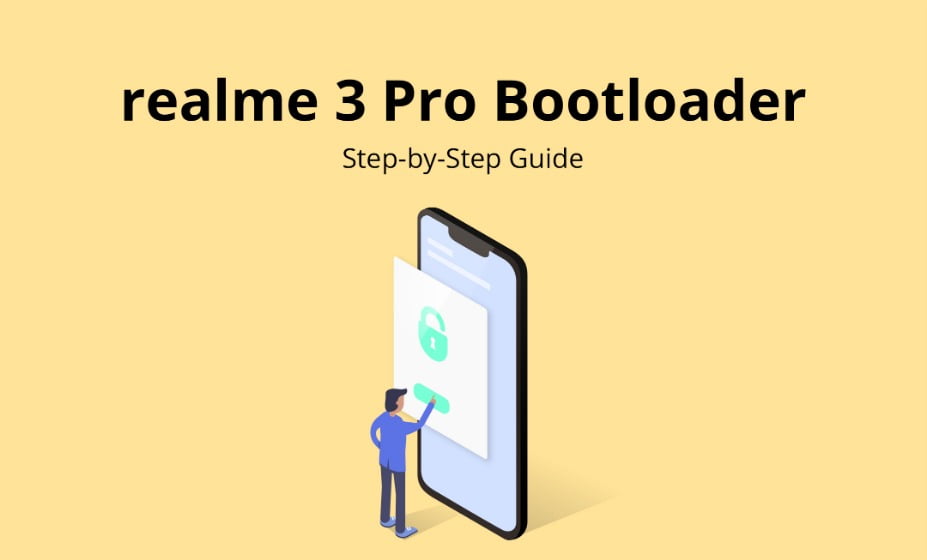 Unlocking bootloader of a phone will open the window to install a custom recovery like TWRP or flashing a custom ROM, mod, theme, and more. You can even install Magisk Modules, Xposed framework to modify the device in the way you want. So, let's start the tutorial below. Read ahead!
Although Realme is not as much as popular as Xiaomi's Redmi lineup, Realme has slowly started to capture the market of India, Philippines, and some other Asian countries. Even though Realme is quite young in the market, their mid-range line up is giving fierce competition within the range. Thanks to the OEM for a continuous upgrade to their software part, improving user experience and adding more features. Realme 3 Pro is worth money, and users favorite in its price segment.
If you are an Android fan, you will be quite happy to know that the company has finally released a unlock tool for these devices after so many user requests in the community forum. The tutorial is given below. Read it very carefully, as apart from regular fastboot command, some additional steps are also included. Remember, unlocking bootloader on Realme 3 Pro will replace the Widevine L1 with Widevine L3.
WARNING: All the custom ROMs, Official Firmware, How-to guides, tutorials, roots, hacks, and tricks mentioned on our site belong to the respective developers. We are not responsible if anything goes wrong with your device. Perform it at your own risk.
Pre-requisites
Make sure your phone has at least 80 – 85% charge. If not, please do charge it before starting the experiment.
You need to enable USB Debugging mode to connect your Android phone to computer. (Settings > About Phone > Build number > Tap it 7 times to become developer; Settings > Developer Options > USB Debugging).
Enable OEM Unlock: Settings > Developer options > Enable OEM unlock.

Install Realme USB driver on your computer.
Backup your Android Device
We don't want you to lose any data, or anything could go wrong unexpectedly. Before starting the tutorial, we strongly recommend you to make a full backup of your phone.
Once you are sure that you have completely backed up your data, proceed to the tutorial below to unlock bootloader on Realme 3 Pro using unlock tool.
Disclaimer
Please read the disclaimer carefully before starting the tutorial on unlocking the bootloader of Realme 3 Pro (in-depth test).
After unlocking the bootloader, everything from your phone will be erased. So, make sure to keep the backup of your important data before heading to the tutorial below.
This in-depth test may have an unforeseeable impact on your Realme 3 Pro.
Some function may stop working because of the entry of third-party firmware, like the photo-taking function of the camera.
It may damage your phone if you do something wrong with system files.
Your phone's security may break on unlocking the bootloader. Personal, confidential data may get leaked. So, be careful.
Unlocking bootloader may break the OTA link on your device. So, you may not be able to get the latest ColorOS in the future update from the OEM. In that case, you have to update your device manually.
HOW TO: Unlock Bootloader on Realme 3 Pro (in-depth test)
We have mentioned full step-by-step instructions on how to unlock bootloader, install TWRP and root Realme 3 Pro. If you are entirely new to rooting, flashing a recovery or bootloader unlocking, please read the entire tutorial once before actually performing it on your device.
Download and install the Deep Testing Signed Realme APK file on your phone.
Using this tool, you need to apply for the bootloader unlock on Realme 3 Pro. Open the unlock tool, and tap on "Start applying".

After that, select the checkbox, and submit your application:

Now, wait for one hour. Their server will check the application.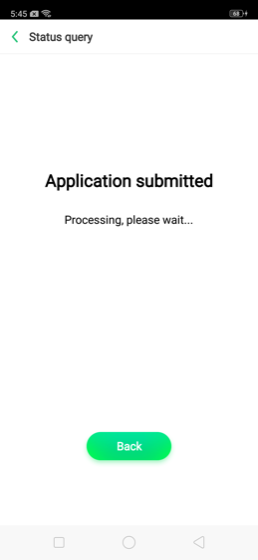 Within 1 hour (approximately), the unlock tool will show the status of unlocking. If it shows the unlocking is successful, please proceed to the further steps below.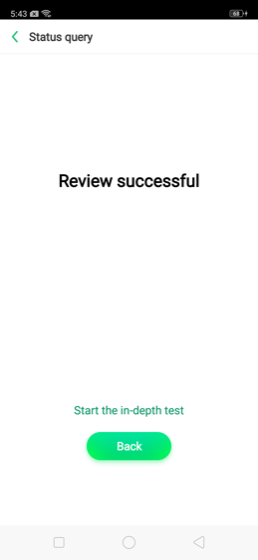 Tap on "Start the in-depth test" and at the same time, press and hold the power button. This will take you to the fastboot mode on your Realme 3 Pro.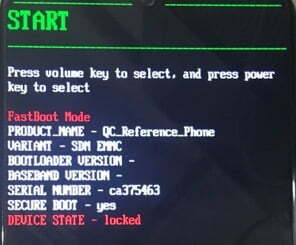 Go to C:\adb folder where the ADB/Fastboot binaries are present. Press and hold the SHIFT key and do a right-click on an empty space inside the folder. You should Select 'Open PowerShell window here'.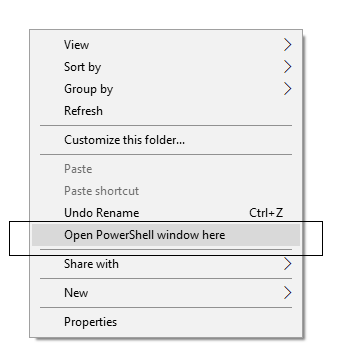 Connect your phone to the PC with the help of the USB cable. Unlock Realme 3 Pro Bootloader using the following command:
fastboot flashing unlock

Once you execute the command, your device screen will prompt you with a warning.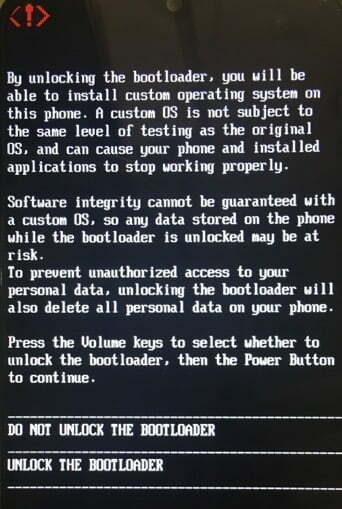 Simply use the volume rocker to select "UNLOCK THE BOOTLOADER" and hit power button. Your device will reboot and you are done!
That't it!
Your Realme 3 Pro should be unlocked now!
---
So you are done with this tutorial! You had successfully unlocked bootloader on Realme 3 Pro using our guide. If you faced any problem with performing this tutorial, please let us know by dropping a comment below. Our team will reply you back as soon as possible.
Download Kernel source of Realme 3 Pro (Developers only)
If you are a developer and looking forward to downloading the kernel source of Realme 3 Pro, download from the link given below and start your own project:
Is this post helpful? Please do share it on Social Media to THANK US.