This guide will help you to install Android 9.0 Pie Official Firmware on Galaxy S9 / S9+. Since the official launch of Android Pie by Google, Samsung Galaxy users have been eagerly waiting for their device to get updated. Samsung Firmwares are heavily skinned with Experience UI, so it's quite reasonable that the brand needs more time for releasing a new update.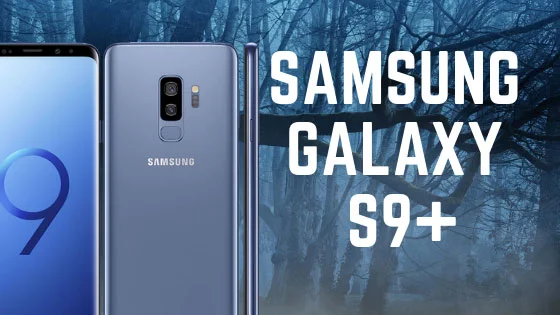 However, we have a leaked version of Android 9.0 Pie for Galaxy S9 and S9+ which is supposed to be internally released by Samsung for testing purpose. But this update is specific to the Qualcomm Snapdragon variants only. We are sure that there is something for Exynos model too, but unfortunately, it's not leaked yet! So, if you are an Exynos user, please be patient for the official release. We will post in our site instantly once we get the firmware. Anyway, for a full tutorial on how to install Android 9.0 Pie official firmware on Galaxy S9 and S9 Plus, read ahead.
New UPDATE: 
Apart from the full Google bundled Android 9.0 Pie features, this firmware also comes with the latest Samsung's Experience 10 skin. Despite being a leaked firmware, there are a lot of new things that are working fine. Moreover, the stock applications are revamped, support gesture, and a new recent screen. Now, before proceeding to the tutorial, we would like to inform you that this is a test build by Samsung, which may contain some issues and bugs.
WARNING: All the custom ROMs, Official Firmware, How-to guides, tutorials, roots, hacks, and tricks mentioned on our site belong to the respective developers. We are not responsible if anything goes wrong with your device. Perform it at your own risk.
Android 9.0 Pie Experience 10 Firmware Details
Within this test firmware, there are a lot of changes and improvement. Apart from the system upgrade, this build comes with a new user interference of Samsung, thanks to the Experience 10. Further, the stock applications are modified for better performance. That's not all; there are a lot more features which you will get to know once you start using Experience 10 on your phone. If you are completely unsure about what's new in Android Pie, check out this factory version for a quick overview.
See Roadmap: Android P update for all supported devices [list and release date]
Important: This upgrade tutorial is specific to Samsung Galaxy S9 and S9+ US variants only. Please do not try with any other Samsung smartphone. The particular model numbers supported are:
Samsung Galaxy S9+ G960U
Samsung Galaxy S9+ G965U
To make sure about your device model, go to Settings option > About phone > Model number.
Download Android 9.0 Pie for Galaxy S9 and S9+
Before proceeding to the tutorial to install, we strongly recommend you to backup your important data and files from your phone. Because flashing an official firmware will erase everything from your device. We don't want you to lose anything by following our tutorial. In that case, you can check out our list of backup app that may help you:
→ Top 10 Best Android Backup Apps – Secure your Data
Samsung users can use Samsung Smart Switch to backup data on the computer. Samsung Smart Switch even allows the users to move data from one device to another of different variant (like moving data of Galaxy S8 to Galaxy S9).
Once you are sure that you made a complete backup of your necessary documents, you can move ahead to the tutorial below and update Galaxy S9 / S9+ to Android 9.0 Pie Official Firmware with the latest security patch.
Tools that required for firmware installation
Odin flash tool: Download Samsung's Odin flash tool here.
Samsung USB driver: Download Samsung USB Driver.
USB Cable: You must have the official USB cable of your device – the one that provided by Samsung.
You might be interested in the following articles as well:
How to install Galaxy S9 / S9+ Android Pie firmware
The tutorial will use Odin flash tool. We have mentioned the full step-by-step instructions on How to install Stock Firmware on Galaxy S9/S9+. If you are entirely new to rooting, flashing a Custom ROM or an Official Firmware, please read the entire tutorial once before actually performing it on your device.
Please read the tutorial from the link above to install Stock Firmware on Samsung Galaxy S9/S9+. The procedure has been described properly with screenshots. If you got stuck somewhere, drop your comment below, and we will help you as soon as possible.
---
Have fun playing with the major system upgrade. You can try out some Xposed modules, or you can even try Magisk utility to modify your device in the way you like.
Is this post helpful? Please do share it on Social Media to THANK US.