From this post, you can download Magisk 20.3 ZIP package and install it right away! As we know, the previous version i. e. Magisk 20.2 released a few days back, and the developer released the other one so quick! This version is just a HotFix for version 20.2, which shall fix the existing bugs on it.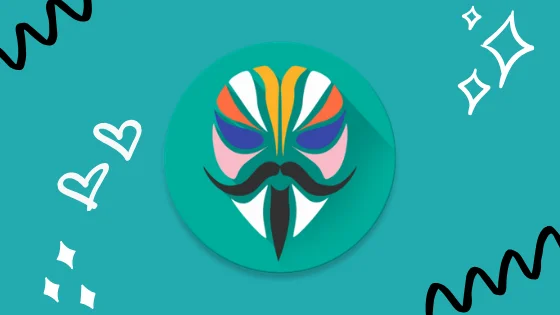 The developer, John Wu (aka topjohnwu), was busy tweaking MagiskSU in the last update, for better root support on a various device running Android 10. He bought significant changes to the root structure and method with several hood optimization on Magisk 20.2. However, few bugs cause bootloop on some devices. Thanks to the developer for taking this under consideration and fixing this in a few days. Check out his tweet on the new update:
Magisk v20.3 is released. Includes hotfix that caused bootloop on some devices.

— John Wu (@topjohnwu) January 9, 2020
The previous build got several features like MagiskSU optimization to handles communication between daemon and application. This was meant to make Magisk more stable in many devices, including smartphones running Android 10. To support the new changes, the developer has also updated the Magisk Manager to version 7.5.0. But nothing can be perfect at once. The developer noticed some bootloop issues in several Android phones, especially the LG phones. In order to fix that issue, Magisk 20.3 has been released with HotFix. Moreover, the Magisk Manager got updated to v7.5.1 for better stability. Check out the changelog below:
Changelog Magisk v20.3 (stable)
[MagiskBoot] Fix lz4_legacy decompression
Changelog for Magisk Manager v7.5.1 (stable)
Fix toggling app components in MagiskHide screen
Update translations
On the previous build, the developer implemented a new Magisk Hide method for root detection applications, in order to bypass the advanced SafetyNet check on the latest Android versions. With Magisk 20.3 HotFix update, you will get all the above and further.
According to the changelog mentioned above for Magisk 20.3, the MagiskBoot structure gets a fix for – Fix lz4_legacy decompression. Moreover, the Magisk Manager 7.5.1 fixed toggling app components in the MagiskHide screen. This update comes via a stable channel; you can download and install it from the tutorial given below; read ahead!
What is Magisk root? (for new users)
Magisk root is the most popular root solution right now in the Android community. With its straightforward and systemless approach, along with the wide range of compatibility, most of the enthusiasts and developers rely on Magisk to gain root access on their phones. Recently, John Wu (aka topjohnwu), the developer behind Magisk, announced Magisk 20.3 iteration, which is meant to address bugs and carry general improvements.
Apart from the systemless approach, Magisk also comes with its own set of proprietary modular support, which is called a Magisk Module. You can access it from the Magisk Manager app itself. These modules can give you extra features that you won't be able to find in stock firmware. Further, a third-party developer can create Magisk Modules and publish on their platform for specific devices. If you are looking to root your phone in 2020, Magisk 20.3 ZIP is here for you. The download link for Magisk 20.3 is given below, along with the tutorial to install; read ahead!
Download Magisk 20.3 ZIP stable package
Here's the download link for Magisk 20.3 ZIP:
If interested in SuperSU root, check out:
The new Magisk 20.3 version can be flashed via TWRP Custom Recovery. If you are already in the previous version of Magisk, you don't need to install it using recovery. You can directly update it using the stable channel. Check out how to update Magisk in the tutorial ahead.
HOW TO: Install Magisk v20.3 Universal Systemless Interface
There are two methods to install Magisk:
However, the second method is not recommended for novice users since it is quite tricky. You need to familiarize with the steps before you proceed with it. Both methods are described in our detailed tutorial below:
→ How to install Magisk to root Android devices – Universal Systemless Interface
For those who have already installed Magisk 16.4 or older, follow these steps to update it:
How to update Magisk root to Magisk 20.3 stable
Open the Magisk Manager app.
Find 'Settings' on the menu icon on the top-left.

Scroll down to find 'Update Channel' and tap it. Select the option 'Stable' since that is the latest version that you will be upgrading to. Return to the Main screen and refresh by swiping the screen down. The refresh will automatically provide a pop up which provides an option to update the software.

Tap on 'Install' or in some devices 'Direct Install.' The latest Magisk 20.3 installer will do the work automatically. Reboot the device by tapping the 'Reboot' button.
Remember that the Magisk Manager will also be automatically be updated to the latest version.
Use the MagiskHide to prevent apps from accessing root or root detection.
After the reboot, the Magisk Manager 7.5.1 will be automatically installed, and you can proceed to browse through the official repository and download required modules to add extra features on your Android Device.
---
That's it!
So you are done with this tutorial! You had successfully installed the latest Magisk 20.3 using our guide. If you faced any problem with performing this tutorial, please let us know by dropping a comment below. Our team will reply you back as soon as possible.
Done with the rooting? Here's something extra for you:
Check out our root based post for any Android devices:
Why Magisk root?
It is a very common question that people ponder over if they haven't yet tried it.
For those who are new to Magisk, these points will certainly peak your interest in Magisk:
Constant and continuous app testing by Magisk for better properties integration
Systemless approach
It doesn't modify any partition or memory of the device, so installation and un-installation is easy
Magisk modules are available in Magisk Manager only.
We know the necessity to root, how to install and update Magisk and why to choose it. I hope you have a better understanding of Magisk and willing to try it out for your Android device.
[If you don't like it, there is always the option to remove it with just a few clicks.]
Final Thoughts
There is numerous root software but, many don't sustain the community due to various reasons like stability, too many bugs and errors, zero improvement and more.
Magisk doesn't belong to that category since the latest version explains a lot about its stability and the increase in users proves its popularity among Android community.
I hope you will try to install Magisk to have your Android device more personalized by customizing it to suit your style and taste.
Source: https://github.com/topjohnwu/Magisk/releases